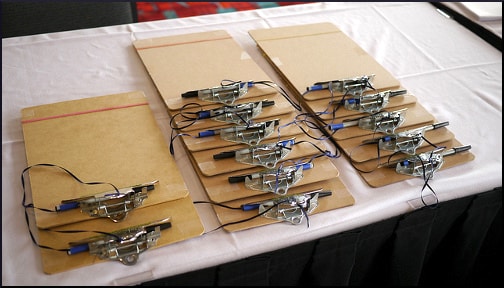 In the world of clinical trials, there are different varieties of compliance. Researchers must follow certain rules if they want to be published and enjoy official validation. When a corporation hopes to bring a drug or device to the market, there are massive regulations (except when there are not, but that is a topic for another day.)
Then, there is the type of compliance expected from patients, whether under the long-term care of a primary physician; or participating in a clinical trial of some medication, treatment, procedure, or technological aid. In either case, patients are expected to fulfill certain expectations, both for the sake of their own health, and to assure the reliability of the endpoint data. And yet they routinely disappoint, sometimes with non-compliant behavior (NCB) so egregious it might be characterized as "cheating."
How do patients mess things up?
Sometimes they back out of the study at the last minute, or begin and then drop out, which is their perfect right, of course, but for statistical purposes both count as non-adherence. Sometimes patients do not comply with the treatment regimen or adhere to the study procedures. They may neglect to keep good records or to report adverse events.
As medical writer Moe Alsumidaie puts it, "Patient adherence can apply to several different clinical trial facets." Longboat's Jim Lane mentions these examples:
— Not fasting before a visit, resulting in the visit needing to be rescheduled for lipid profile, blood glucose test,. etc.
— Forgetting to take investigational medicinal product on the morning of the visit, resulting in the site not being able to complete pharmacokinetic analysis
— Forgetting to bring unused medication, resulting in the site not being able to carry out a compliance check
— Forgetting to complete PRO questionnaires, diet diaries etc. at a specified time before the visit
— Taking prohibited medication between visits, resulting in potential safety risks as well as potentially assigning causality to investigational medicinal product versus the prohibited medication
Lane cites research suggesting that patients are often unreliable, and unlikely to be well equipped for the responsibilities involved in taking part in studies. They may feel overwhelmed by fitness trackers and other gadgets.
Alsumidaie suggests reasons for NCB, including that people are just plain busy, and despite their best intentions, they don't always get around to things, even important things. Subjects may lie to researchers because they don't want to be dropped from the clinical trial, for whatever reason.
Maybe they just don't want to cause disappointment. Possibly, consent forms are too complicated, and the patients/subjects don't understand what they are signing up for.
Your responses and feedback are welcome!
Source: "Technology Tips on Improving Clinical Trial Patient Adherence," AppliedClinicalTrialsOnline.com, 02/13/15
Source: "Can Patient Engagement Improve Protocol Compliance?," Longboat.com, 02/21/17
Photo credit: Schezar on Visualhunt/CC BY