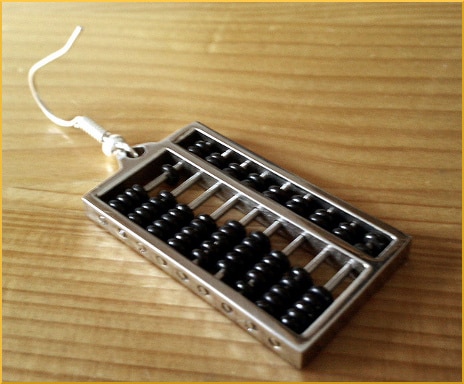 The world's first wearable technology may have been the abacus ring. From China's 17th Century Qing Dynasty, the tiny portable calculator was operated with the point of a pin. Of course, there was no electronic component. But it was technological, and it was wearable.
The rise of wearable devices
Only a few short years ago, researchers were not sure if fitness monitors were suitable for kids. The University of California recruited 24 children in the 7- to 10-year age range and tried out three different fitness trackers on them. The scholars were interested in both the quantity of actions, such as the number of steps taken in a day, and the quality or intensity of those actions.
Most popular with the kids, for reasons that did not necessarily square with the researchers' agenda, was a waterproof monitor worn on the wrist and able to differentiate between five different exercise intensity zones. It even measured sleep duration.
Meanwhile, other researchers from Iowa State University called on child subjects to compare the merits of seven different fitness trackers. In measuring energy expenditure, all were found to be accurate within 10%. At the time, scientists were very interested in working with the video game industry to create "reward-incentivized games" that would encourage exercise.
A good idea?
A Clemson University team learned that people who keep food journals are more adept weight losers and are more successful at maintaining their losses. So they invented the Bite Counter, a wearable instrument designed to measure the number of bites taken, by keeping track of how many times the wrist is rolled in the fork-to-mouth motion.
The scientists estimated that 100 bites per day should lead to weight loss. However, that seems a rather reckless pronouncement, because you never know when someone will come along and interpret that guidance as an endorsement of the 100-bites-of-chocolate-covered-bacon diet.
Psychology professor and co-inventor Eric Muth told the press:
Food trackers allow individuals to record their behavior during mealtimes and can help users pay more attention to environmental factors — such as portion size and the size of one's plate — that tend to cause overeating.
Around the same time, Spanish biomedical researchers, specifically aiming to combat childhood obesity, invented a shirt equipped with sensors that measure heart and lung activity in real time, and wirelessly transmit the date to a central location. The shirt is described as both comfortable and lightweight, but why was a need for this item felt? Here's how it was explained:
Today the control of cardio-respiratory function is done through calorimeters, which measure a person's energy expenditure. Patients have to carry these devices a specified time; however, they have the disadvantage that their usage can be uncomfortable. Furthermore, patient's lack of discipline in their use can result in unreliable collected results.
Your responses and feedback are welcome!
Source: "Image Of The Day: 300-Year-Old Chinese Abacus Ring From The Qing Dynasty," AncientPages.com, 09/12/15
Source: "Fitness Trackers For Kids: Could They Monitor Eating Habits, Fight Childhood Obesity?," MedicalDaily.com, 05/24/14
Source: "Wearable Tech Takes on Weight Loss With a Bite Tracker," Yahoo.com, 08/11/14
Source: "Specialists Design Shirts to Combat Childhood Obesity," CarlosSlim.org, 09/28/14
Photo credit: Pitel on Visualhunt/CC BY-SA