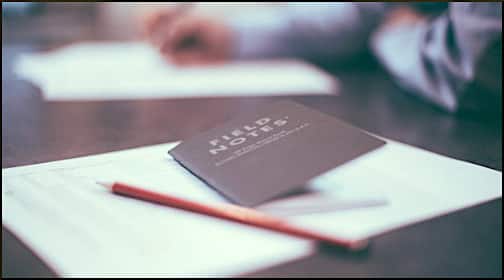 The most recent Childhood Obesity News post, "Ecological Momentary Assessment and Teens," noted that Ecological Momentary Assessment (EMA) works effectively in combination with technological data-gathering devices. When researchers are able to capture 81% of the expected survey data from adolescent subjects, it is considered satisfactory.
Let's look at another study, this one concerned with the compliance rate to EMA among 461 teenagers who had ever smoked cigarettes at all. Also investigated were several covariates "including gender, race, smoking rate, alcohol use, psychological symptomatology, home composition, mood, social context, time in study, inter-prompt interval, and location."
What might be problematic is, the information about most of those variables is the product of self-reporting. Realistically, any teen in the survey could spin tall tales, and even lie about whether they had ever smoked or not. It seems as if the biggest question was:
To date, there has been little detailed research into the predictors of EMA compliance. However, patterns or predictors of compliance may affect key relationships under investigation and introduce sources of bias in results.
There is good reason for concern. A study using the EMA/wearable technology combo may seem to be rife with objective facts, but that is not true to the extent accepted by some practitioners. At any rate, this study found EMA protocols are less likely to be complied with by boys who smoke and drink and have bad attitudes.
One school of thought holds that any data that is the product of self-reporting should be disregarded. Nevertheless, EMA is showing up a lot in the domains of rehabilitation, sport science, and behavioral medicine.
A recent meta-study on using EMA to evaluate current physical activity (PA) included children, adolescents, and adults, and even encompassed one study of elder activity. Trouble is taken to define such terms as "physical activity," "exercise," and "sedentary behavior," which helps to ensure that all debate participants are on the same page, as it were. This is actually encouraging, because it often seems that opposing parties in an argument are not even talking about the same subject.
The objective was to discover whether EMA "fulfills the criteria of validity, reliability, objectivity, norms, and standardization applied to the tools used for the evaluation of physical activity." The researchers arrived at these conclusions:
Ecological momentary assessment is a valid, reliable, and feasible approach to evaluate activity and sedentary behavior. Researchers should be aware that while ecological momentary assessment offers many benefits, it simultaneously imposes many limitations which should be considered when studying physical activity.
This article goes into a great deal of detail about methodology, hardware, software, and planning. One disadvantage of EMA is that it requires active participation and is considered "a more burdening and time-consuming approach for participants in comparison with retrospective methods." Usually, a retrospective method requires only a reporting session at the end of the day. Another drawback is, as mentioned, the need to bring all participants into alignment in regard to the definitions of terms.
Your responses and feedback are welcome!
Source: "Factors predicting compliance to ecological momentary assessment among adolescent smokers," NIH.gov, 10/04/13
Source: "Using Ecological Momentary Assessment to Evaluate Current Physical Activity," NIH.com, 07/14/14
Photo via Visualhunt