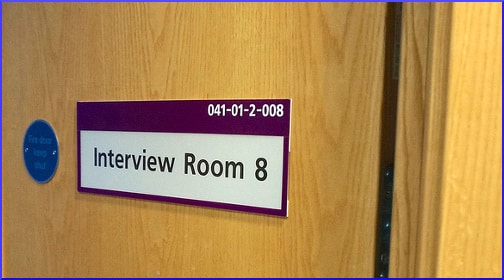 A psychologist often fills the role of gatekeeper at the doors of a bariatric surgery decision. The National Institutes of Health created a standard recommendation that bariatric surgery patients first have a psychological evaluation — and be followed up, post-op, with monitoring — and work on behavioral and psychological problems that could sabotage the patient's success. Many insurance companies and surgical weight loss programs make this a requirement.
A very detailed paper by Jennifer C. Collins, M.A., M.S., and Jon E. Bentz, Ph.D., both of Lancaster General Hospital, describes some of the many factors involved in bariatric surgery screening. Is the candidate aware of exactly what will happen, including the necessary lifelong restrictions and behavioral changes that will be needed? Is the she or he legally capable of giving informed consent?
What motivates the decision? What stressors affect the patient's current life, and how will they affect the surgical outcome? Does the person seem to be in psychologically good shape, with stability, resiliency, and a set of coping skills?
Even when due diligence is exercised by all parties, the result is not always guaranteed. According to the paper:
Unfortunately, there is no single psychological characteristic or set of psychological characteristics of extremely obese individuals that is consistently predictive of success or failure following bariatric surgery… Research is mixed regarding the association between co-morbid psychiatric disorders and complications after bariatric surgery.
The authors of this paper suggest that an emphasis on identifying "psychopathology" might ignore or overshadow more mundane problems, like plain old everyday unhealthy eating patterns. The psychological assessor must be able to establish whether the patient uses food as a coping mechanism, eats according to an irregular schedule, and makes unwise choices of food.
A psychologist should be able to convey the size of the task ahead. Life has to be different every day, forever. The authors write:
Patients often need to be reminded that bariatric surgery is stomach surgery, not brain surgery, and they have to maintain control over their thinking and behavior to make healthy choices for the rest of their life.
There have been cases where a patient's obesity increased the risk of surgery so intensely, they would probably not survive. So the person has to lose weight through traditional means, before surgery can even be attempted. This illuminates a paradox: If the patient is able to lose weight via calorie restriction and exercise, why not just continue down that road, and forget about the surgery altogether?
For a long time, there was a basic assumption that bariatric surgery, especially in the case of a young patient, should be considered as a last resort, only when conventional weight loss methods had failed. This has changed to a much looser approach.
On the other hand, checks and balances still exist. Mental health professionals report that their most difficult challenge is to keep the (im)patient focused during the interval leading up to surgery. We're talking about half a year's worth of sustained enthusiasm, because insurers apparently now require "a minimum of six months of a required weight management program" before they will pay for surgery.
It brings up the same question: If the weight management program is working, why do surgery at all? This anecdote is from Dr. Pretlow:
I once talked to a psychologist whose job was to screen prospective bariatric surgery patients for Eating Disorders, in which case the patient would not qualify for the surgery. She exclaimed, "My job is ridiculous because they all have an eating disorder, else they wouldn't have become so obese that they need bariatric surgery."
Your responses and feedback are welcome!
Source: "Behavioral and Psychological Factors in Obesity," JLGH.org, Winter 2009
Source: "Fighting Obesity With Long-Term Patient Engagement," EPatientExperience.com, 11/27/13
Photo by Ted Eytan on Visualhunt/CC BY-SA