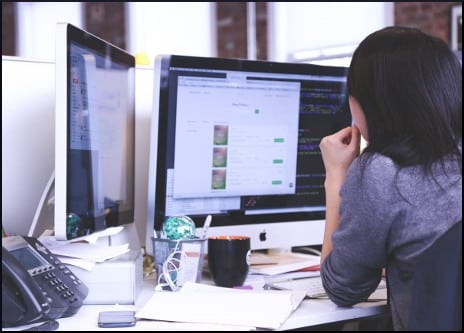 These quotations are from Dr. Pretlow's World Congress of Psychiatry poster:
If clinicians would listen to their obese young clients and ask the right questions, it may become evident that what drives these youth to overeat is a psychological problem, suggestive of an addictive process. Disordered overeating and obesity in youth appears to be a psychological problem, suggestive of an addictive process. Disordered overeating and obesity should be considered an eating disorder and treated by psychologists/psychiatrists.
The latest statistics on psychologists are only a few years old, so conditions have not changed very much. As of 2014, there were close to 174,000 psychologists working in America, about one-third of them self-employed. About a quarter work in elementary and secondary schools as teachers, counselors, testers, researchers, and administrators.
They also work in colleges and universities and high schools, as instructors or researchers. About one in 10 work for the government, in hospitals, clinics, correctional facilities, etc. Kendra Cherry writes:
Around nine percent were employed in the offices of mental healthcare practitioners other than physicians and another six percent worked in state, local, and private hospitals. Those who work in healthcare often work for mental health practitioners, physicians, outpatient mental health and substance abuse centers, and private hospitals. Five percent were employed in family and individual services.
The bad news is that psychologists working in family and individual services are the lowest-paid, which is unfortunate because it is among them that we might hope to find the legions of obesity specialists who will be needed to turn things around in America. In terms of sheer numbers, the 2014-2024 increase in the profession as a whole is predicted to be 19 percent, a much larger growth spurt than will be found in many other career fields.
How many psychologists currently specialize in obesity? The first thing to know is that enumerating them is not a zero-sum game, since the areas tend to overlap, so one practitioner might be listed in several categories. The locator index maintained by the American Psychological Association lists professionals who specialize in Addictions, Behavioral Problems, Eating Disorders, Family, Health & Wellness, Obesity/Weight Loss, Obsessive/Compulsive Disorder, and Sport and Exercise — any of which might be relevant.
The interface is confusing, but apparently there are, in the state of Nebraska, currently no psychologists who specialize in child or adolescent obesity and accept new patients. Nor will the page reveal how many childhood obesity-specializing psychologists there are in the entire country.
Technology dissolves distance barrier
The new field of pediatric telemedicine provides great advantages to both clinicians and patients, who do not need to be in the same room, or even the same state. Thanks to technology, mental health professionals can build their own customized online regimens, starting with such basics as educational videos and menu planners. One provider described how such a fully integrated program might include "inpatient consultations, telemedicine appointments from home, and home health scales and other monitoring devices."
Social and economic conditions can either hinder or help the success of professionals trying to make a dent in the intimidating childhood obesity statistics. The technology that enables long-distance monitoring and counseling will surely play an important role in the next few decades.
Your responses and feedback are welcome!
Source: "Where Can Psychologists Work?," Verywell.com, 11/07/17
Source: "Psychologist Locator," APA.org, undated
Source: "Pediatric Telemedicine Discusses Overcoming Childhood Obesity," BroadwayWorld.com, 04/03/14
Photo on Visualhunt