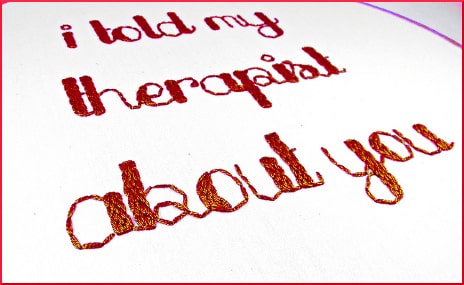 Having discussed the almost non-existent role of psychiatrists in treating obesity, we now look at another related profession, that of psychiatric or mental health nurse practitioner. PsychologyToday.com offers a compilation of obesity psychiatrists searchable by city or zip code, and on closer inspection, most of the profiles are of psychiatric nurses.
Here is the site's description of their function:
Psychiatric nurse practitioners, or mental health nurse practitioners, perform many of the same functions as a psychiatrist. This includes diagnosing mental illness and prescribing medication. Psychiatric nurse practitioners also act as a therapist, helping patients with depression, anxiety and suicidal individuals, as well as other conditions that can be remedied with counseling.

Nurses monitor for side effects and responses to medical treatments and offer information on medications so that clients can make informed choices about their use.
Looking at the individual profiles, it becomes apparent that not all psych nurse practitioners do therapy or counseling. A typical caveat might read, "My patients should be engaged in therapy with a therapist and must be compliant with my treatment plan."
Plenty of variety
The clinicians who do therapy are admirably eclectic and integrative. Among the many non-medication modalities listed on their pages are cognitive behavioral therapy, behavior modification techniques, Internal Family Systems Therapy, Play Therapy, psychological counseling, relaxation and mindfulness training, mindful neuropharmacology, coaching, gestalt, Jungian, motivational interviewing, hypnotherapy, parenting support, nutritional counseling, holistic treatments, dietary supplementation, narrative therapy, spirituality, exercise during therapy sessions, acceptance and commitment therapy, and EMDR (Eye Movement Desensitization and Reprocessing).
Many who are listed as available to treat obesity do not seem to actually specialize in obesity. This may not actually matter, because despite their numerous and florid manifestations, most mental/emotional disorders stem from some very basic places. Practitioners often operate from a premise that psychiatric care is more of an art than a science. Those who work with children tend to specify that family and caregivers be involved.
The field includes others
Possibly most familiar is the clinical psychologist, a person with a doctorate, who is trained to make diagnoses, and is qualified to provide therapy to individuals and groups. A school psychologist does the same things and has an advanced degree in School Psychology.
Many other categories of mental health professionals provide counseling and, in some cases, assessments. These are clinical social worker, licensed professional counselor, mental health counselor, certified alcohol and drug abuse counselor, nurse psychotherapist, marital and family therapist, pastoral counselor, and peer specialist.
The two that might be most closely concerned with eating disorders are the certified alcohol and drug abuse counselor and the peer specialist. A peer specialist possesses "lived experience with mental health or substance use conditions." Many people who have problems of this kind are only able to relate and respond to, and feel comfortable with, a counselor who has personally been through their particular kind of hell.
Your responses and feedback are welcome!
Source: "Find an Obesity Psychiatrist," PsychologyToday.com, undated
Source: "Types of Mental Health Professionals," MentalHealthAmerica.net, undated
Photo by Hey Paul Studios on Visualhunt/CC BY