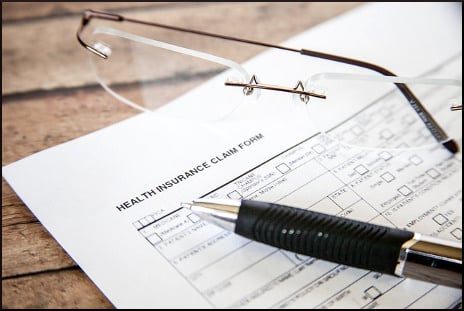 Childhood Obesity News is interested in the proposition that obesity is most effectively treated by those trained in the field of mental health. Most obesity results from overeating, which ought to be defined as an eating disorder, just the same as undereating.
Childhood obesity is universally acknowledged to be multi-factorial. In a very recent paper, Rajesh Sagar and Tanu Gupta enumerate some of the psychosocial issues that affect quality of life in obese children — such factors as depression, anxiety, disordered eating, stress, body shape concerns, and low self-esteem.
Alleviation of those conditions certainly comes under the purview of mental health professionals. The report says:
Co-morbid psychosocial and emotional problems of obesity generally act as causal or maintaining factors of obesity and thus significantly affect the treatment outcome. Therefore it becomes imperative for the clinicians/pediatricians to broaden their clinical assessment and include screening of important psycho-social factors within the clinical examination of childhood obesity.
We discussed the current scarcity of psychiatrists in the United States. Some observers claim that psychiatrists do not want to take on seriously ill patients, because if the situation is bad enough to warrant hospitalization few psychiatric beds are available. So, then what?
Other headaches are the same ones shared by less thoroughly-credentialed therapists. A ton of paperwork has to be dealt with, either by the practitioner or an employee. The wait for government money might be a month or longer.
An insurer is somehow permitted to decide to pay less than the agreed-upon rate, and apparently there is little recourse. Online commenter "Jean 99" had this to say:
Historically, reimbursement for mental health services has been lower than for other specialties, yet the practitioner still has the costs associated with a practice… Some states, like Illinois, are ridiculously behind in their medicaid payments to providers, but the provider's bills won't wait. This is one of the reasons that fewer physicians are choosing psychiatry, particularly when many have astronomical amounts of student debt incurred for their professional education.
As we mentioned, Texas has offered to pay student loans for child psychiatrists who will serve in the places with most need. Maybe more states could try that. Maybe it could become a federal program.
Another side to the story is spelled out by commenter Marquita Martin. The Health Insurance Portability and Accountability Act of 1996 is supposed to protect patient privacy, and doctors believe that insurers have no right to see the chart notes that document their most intimate conversations.
Consequently, they don't take patients with insurance. In response to the same Washington Post article, "Awghost5," a social worker in private practice, explained:
Some insurance panels limit the number of clinicians who can accept their insurance in various markets. At least one major provider in my area told me that the panel was "closed to new clinicians" in my county, even though many of my friends who had that insurance, couldn't find someone in network to save their lives.
In other words, there is some kind of protectionist con game going on. Restraint of trade, creating a monopoly — surely there is a law against using the suffering of real people as leverage in financial and political gamesmanship?
As of June 2017, the psychiatrist shortage had worsened, to where they are the second most recruited specialists (the first being family physicians). Forbes opinion writer Bruce Japsen noted:
In some areas of the country, the lack of psychiatrists in outpatient centers and in private practice is triggering a spike in healthcare costs as people with behavioral issues seek care in hospital emergency rooms…
Your responses and feedback are welcome!
Source: "Psychological Aspects of Obesity in Children and Adolescents," Springer.com, 11/18/17
Source: "The troubling reason it's so hard to find a psychiatrist in the United States," WashingtonPost.com, 09/02/16
Source: "U.S. Psychiatrist Shortage Intensifies," Forbes.com, 06/06/17
Photo by Franchise Opportunities Photos on Visualhunt/CC BY-SA