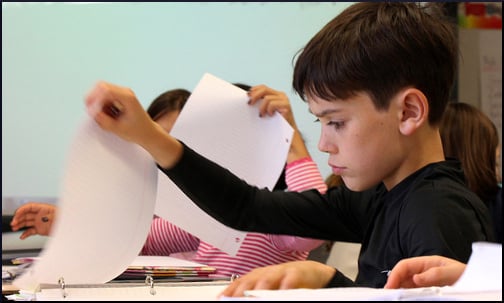 The previous Childhood Obesity News post contained basic information about an audacious Arkansas public school system experiment backed by the prestigious Robert Wood Johnson Foundation. Here is the payoff the background knowledge leads up to. The authors of "Evaluation of Act 1220 of 2003: Lessons Learned, 2004-2012" list the 10 main things that became clear when an American state decided to get serious about obesity prevention.
The report goes into each point in great detail. We give the major section titles and a quotation or a few words about each one.
Lesson 1: Successful passage of legislation does not stop controversy and challenge.
"Lessons Learned" looks at one of the obstructive factors that popped up.
Lesson 2: School environments, policies, and practices changed after the passage of Act 1220.
Followup surveys show that there has been meaningful change in school environments, policies and practices, and more than a dozen of these concrete achievements are listed.
Lesson 3: Policy change is not necessarily permanent change.
This immutable facet of the human condition was true in the context of the particular time and place it was written for, and has become even more true of the whole country since then.
Lesson 4: Administrative and financial support are critical to changing school environments, policies, and practices beyond legislative mandates.
Another unchangeable feature of contemporary human life. To influence people's behavior on a large scale, a plan requires infrastructure, equipment, personnel, and time. Resources cost money — way too much of it.
Lesson 5: Parents and school personnel adapted to the measurement and reporting of BMI.
According to the report:
Opponents within schools, communities and even some national experts expressed concern about infringement on parental rights, the accuracy of measurements, and the likelihood of negative consequences (i.e., eating disorders, weight-based teasing).
Lesson 6: Parental awareness of children's weight status and accuracy in categorizing their child's weight improved.
This has been a stumbling block everywhere, and there has been national discussion about the ability of parents to practice selective blindness on the question of which kids are overweight — apparently, never their own.
However, regarding the BMI measurement program, the researchers found that…
[…] after one year of reporting, parents improved their ability to accurately characterize their child's weight status…
Lesson 7: Changing school environments was associated with only specific and modest changes in family behavior.
In other words, not everyone is capable of change, and those who are able are not always ready to change within a time frame that suits the needs of researchers. Over time, parents actually did cut down on the amounts of soda and fatty foods they provided — but, weirdly, also dished out fewer servings of fruits and vegetables.
Parents started walking a bit more, but did not line up to join gyms or adopt other physical activities. However, over an eight-year period, the number of parents who enrolled their children in some type of extracurricular physical activity increased by 6%.
The most notable change affected only a small group. In 2004, 11% of parents were not in the habit of allowing their children to play outside after school. By 2012, that number had shrunk to 6%. While the change was significant for the kids who began to enjoy more physical activity, it was confined to a very small portion of the whole population.
(The next post will continue this discussion.)
Your responses and feedback are welcome!
Source: "Evaluation of Act 1220 of 2003: Lessons Learned, 2004-2012," RWJF.org, Feb 2014
Photo by woodleywonderworks on Visualhunt/CC BY