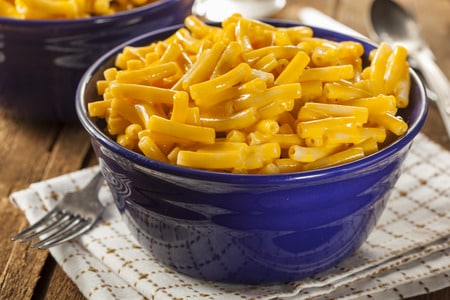 Childhood Obesity News has looked at some disturbing evidence on phthalates, the plasticizing agents found everywhere. Children might not have much contact with the PVC pipe used for plumbing, but they are surrounded by two of the major offenders, toys and food packaging.
Kids also get up close and personal with milk, furniture, floors, school supplies, modeling clay, paints, textiles, car interiors, shoes, electronics, air fresheners, healthcare products, and even medical devices — all sources of phthalate contamination.
According to the Center for Health, Environment & Justice:
Restrictions or bans have been placed on phthalates in PVC toys in the entire European Union, Austria, Denmark, Finland, France, Germany, Greece, Italy, Japan, Iceland, Mexico, Norway, and Sweden. Sweden first proposed restrictions on PVC use in 1995 and is working toward discontinuing all PVC uses. In Spain, over 60 cities have been declared PVC-free… Since 1986, at least 274 communities in Germany have enacted restrictions against PVC.
The United States chips away at the problem in small increments. In 1998, companies agreed to stop putting two kinds of phthalates in products designed to dwell in the mouths of babes — like pacifiers, bottle nipples, teething rings, and rattles. Toys are supposed to be phthalate-free since 2008, and a few states have passed some restrictions.
There is still a long way to go. According to recent research, more than half of all PVC packaging is contaminated with lead or cadmium. The plasticizer itself is bad enough.
Adding toxic heavy metals is more than one step over the line. Many countries and cities have enacted laws to limit the use of PVC. The Center says:
Researchers at the Harvard School of Public Health have found that sick infants treated in neonatal intensive care units have high exposure levels to this reproductive toxicant.
Premature infants are often found in the NICU, bristling with medical devices made of plastic. Research has shown a connection between premature birth and obesity risk. Might the phthalates they absorb in the first days of life have anything to do with that?
Neon noodles
One of the most quintessential American side dishes is macaroni and cheese, especially the garishly-colored kind that comes in a box ready to prepare. The Anti-Media Team relates an experiment done by the Coalition for Safer Food Processing and Packaging. They arranged for an impartial Belgian tech research institute to test 30 substances for phthalates (of which only one emerged phthalate-free.)
The samples were all U.S. products, including "10 different kinds of mac and cheese with cheese powder, five different types of processed sliced cheeses, and 15 varieties of natural cheese." In factories, phthalates from the pipes and tubes leach into the food being processed.
The Team says:
On average, phthalate levels in the powdered cheeses were found to be twice that found in sliced cheeses and four times found in the natural varieties.
Phthalates interfere with the production of hormones, particularly testosterone. Low testosterone in males is an obesity risk factor. The authors mention research linking phthalate exposure to autism and asthma.
Strangely, childhood obesity is often found concurrent with autism and asthma. And then there's this:
A study from January of this year, published in Pediatric Research, found an association between phthalate exposure in the womb and a subsequently higher body mass index that could lead to childhood obesity.
Your responses and feedback are welcome!
Source: "PVC Policies Across the World," Chej.org, undated
Source: "Chemical Used to 'Soften Plastics' Found in Most Boxed Mac and Cheese," TheAntiMedia.org, 07/14/17
Photo credit: bhofack2/123RF Stock Photo