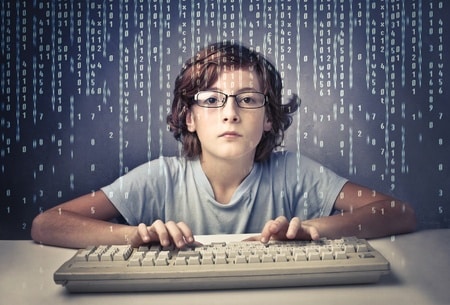 The United Kingdom is interesting to watch because we speak the same language, more or less, and share a number of preconceptions and cultural similarities. As of now, close to half of the U.K.'s young adults are said to be overweight. In the 16 to 24 age group, that's a million more than the same demographic 20 years ago.
Meanwhile, one headline reads, "Number of kids getting physical activity drops by 40 per cent." The recommended amount is 60 minutes per day, which should not really be so much to expect, and wouldn't be if the environment were better arranged for kids to be kids. Among 5 to 12-year-olds, 43% don't get even that paltry share of exercise.
Fingers are pointed at the usual suspects: dietary fat and sugar, insufficient movement, and electronic screens of every variety. Childhood obesity is indeed multifactorial, and some health professionals harbor a dark suspicion that even more factors are due for identification.
To others, the path is clear. One retired surgeon told the press that the cure for obesity is free: eat less. Sadly, that does not appear to be the universal answer.
Jon Ashworth, a member of Parliament for the Labour party, wrote:
Compared with other countries in Europe, our children are falling further and further behind on key indicators of children's health… Take just one example — childhood obesity — where we have some of the worst rates in Western Europe. More than one in five children in their first year of primary school are overweight or obese, rising to one in three by the time they leave primary school. It's why we have committed to universal free school meals and pledged to end the advertising of junk food on prime time television.
The television series "Tricks of the Restaurant Trade" focused public attention on a couple of problems. Some "children's menu" items could easily account for a day's worth of calories in a single meal. Also, food vendors poured in too many of the ingredients associated with heart disease and obesity.
The TV producers' method was as follows:
The programme sent a family from Croydon to four high-street chains which are well-known for being family-friendly and have menus designed for the under-12s. [The parents and children] gave their feedback on the meals, while nutritionist Amanda Ursell calculated the nutritional value of each one.
Another expert interviewed for the program castigated the restaurant industry's habit of playing fast and loose with such descriptive terms as "fresh" and "handmade." Apparently, eating establishments also allow customers to make assumptions about vegetarian options, which in some cases contain more fat calories than comparable meat dishes.
HALLOWEEN INSPIRATION — LAST CHANCE!
"Remodeling Halloween"
"How to Make Halloween Memories"
"Halloween Strategies"
"More Halloween Strategies"
"Still More Halloween Strategies"
Your responses and feedback are welcome!
Source: "Almost half of young adults in U.K. Overweight," TV3.ie, 06/26/17
Source: "Number of kids getting physical activity drops by 40 per cent," Playbuzz.com, 07/17/17
Source: "Our Children's Health Must Be Our National Priority," HuffingtonPost.co.uk, 07/17/17
Source: "Exposed: Restaurant tricks that are putting your child's health at risk by exposing them to 'jaw-dropping' levels of salt, fat and sugar," DailyMail.co.uk, 10/14/17
Image source: bowie15/123RF Stock Photo