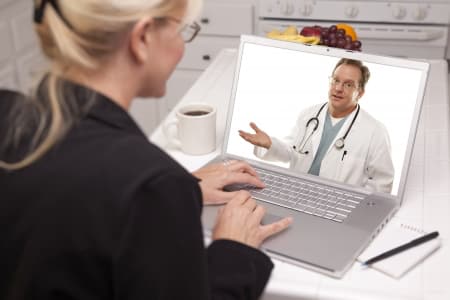 One of the major obstacles in defeating childhood obesity is, the methods that work best for adults, namely inpatient rehab facilities and bariatric surgery, are not particularly suitable for children. Certainly, the aim is to help. But how does it feel to be judged inadequate and then sent away to a strange place to be "fixed"?
What is the cumulative toll on a child's psyche? As for surgery, there are no guarantees, and where minor children are involved, the ethical and legal ramifications can become complicated.
Perhaps worst of all, inpatient rehab and surgery are not "scalable." Apparently, there is no way to make either of them less costly. We probably won't see an assembly-line style operating room where several doctors each perform one step in the stomach-stapling procedure while teenagers flow past them on a conveyor belt.
An obesity intervention program
Not long ago, a report was published in JAMA Pediatrics by researchers who saw the need for "cost-effective, scalable clinical approaches for improving obesity rates in children" as a public health priority. The team was led by Elsie M. Taveras, MD, MPH, of Massachusetts General Hospital for Children. The scientists recruited 549 children of ages 6-12, distributed among 14 primary care practices.
All the subjects had Body Mass Index (BMI) scores in the 95 percentile or higher. This was a three-arm clinical trial, and success would be measured by improvements in the BMI.
According to the study:
Five of the 14 practices including 194 children received clinical decision support tools where the existing electronic health record was modified to alert pediatricians to a child with a high BMI. Links were provided to growth charts, obesity screening guidelines and referrals for weight management programs.
For this group, family members were given educational materials. They had followup visits where the emphasis was on changing behavior. They cultivated habits that would produce more exercise and sleep time, and less sugar consumption and screen time.
In five other practices (171 kids), the doctors used the computerized clinical decision-support tools, and families were able to work with a health coach through email, text messaging, and telephone. Another 184 children received "usual care, including no clinical decision support tool for obesity."
What were the results?
Children with the greatest improvements in BMI were those with families and pediatricians that participated in, and were most faithful to, the intervention that included clinical decision support tools in pediatric practices and health coaching for the family.
So this computerized clinical decision-support program appears to be worth trying more often, and parental participation seems to count for a lot too, along with continuing personal contact with the professionals. Inevitably and unsurprisingly, the reachers also found that "participants who did not adhere as closely to the intervention did not achieve improvements in BMI."
Integrated, interactive, and on the Internet
A movement that started with independent bands hoping to sell their music has grown into a field with something for everyone. For example, CloudVisit is a "video consultation websites and telehealth devices" company that helps a doctor set up the online part of the practice by providing a template with all the different features that might be needed for a subscription-based weight loss regimen. The clinician can put together a customized program with any or all of the available components — the video chat platform, the appointment calendar, wellness trackers, menu planners, and, of course, the practice management dashboard.
Economics aside, the benefits for patients are vast. Parents don't have to take their kids out of school for appointments, or find babysitters for their other kids, or struggle to find parking. If they live in a city, telehealth tools cut down on the amount of traffic and pollution. If they live in the country, video consultation might be their only hope for finding out how to help their child. On the whole, these new developments excite and inspire.
Your responses and feedback are welcome!
Source: "Computerized decision support tools improve BMI in children," Healio.com, 05/07/15
Source: "Pediatric Telemedicine Discusses Overcoming Childhood Obesity," BroadwayWorld.com, 04/03/14
Photo credit: feverpitched/123RF Stock Photo