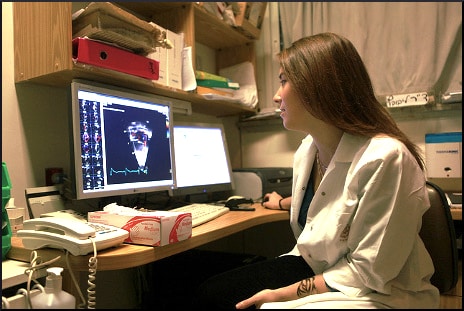 Technology and childhood obesity intersect in many places. The Internet is an obvious one, because here we are, using it right now. Three years ago, fitness trainer Ryan Halvorson pointed out the capacity of the social media platform Twitter to play a positive role in affecting the rate of childhood obesity.
Halvorson reviewed a study from the American Journal of Public Health whose authors looked at 1,000 tweets with the #childhoodobesity hashtag that originated with 576 different users. Based on those tweets…
[…] the researchers learned that individuals — many of them non-credible sources — were more likely to tweet about childhood obesity than organizations were. Tweets were also more focused on behavior modification as opposed to "environment or policy."
But although more individuals tweeted, the government and media sources were much more likely to collect followers. The takeaway was to encourage organizations and qualified (rather than non-credible) individuals to reach for even larger audience shares.
Today, a search for the #childhoodobesity hashtag reveals a breathtaking array of resources from all over the world. It illustrates the fact that people are taking this epidemic seriously, and are coming at it from all directions. Facebook, Reddit and other social media platforms are also great places to find everything from the most reliable scientific news to outrageously irreverent rants based on personal experience, and the most idiosyncratic "anecdotal" reportage of successful remedies.
Obesity education and awareness
Since childhood obesity entered the public awareness in a major way, it became obvious that rural areas of America lacked sufficient weight-loss resources and paradoxically might even be "food deserts." According to logic, it seems that farming areas should be dotted with roadside produce stands and weekly farmers' markets. However, with the overwhelming hegemony of mechanized agricultural and the demise of small family farms, those elements of country culture have largely become nostalgic dreams.
However, electronic technology makes up for a lot of what industrial technology has stolen. Thanks to the medical profession — and to healers concerned with childhood obesity — the benefits of communications technology are many. Teleconferencing, continuing education for professionals and basic education for patients, plus the ability to keep up with the most current developments, are all important outcomes of the cyber revolution.
Problems with obesity treatment
Rural doctors and patients are not the only ones who face challenges. As Dr. Pretlow often mentions, the two approaches to obesity with the best results so far — inpatient rehab facilities and bariatric surgery — are both prohibitively expensive for most families, no matter where they live.
In addition, both are unsuitable for children. Going away to ride horses or learn chess is one thing, but few kids would choose to be transported far from home to a "fat camp" where freedom is severely restricted and expectations are high. And bariatric surgery for children and even teenagers was long regarded as the last of all resorts, although that is changing fast.
We'll discuss how the Web has made things better for everyone next. Your responses and feedback are welcome!
Source: "Can Twitter Help Childhood Obesity?," Ideafit.com, 09/17/14
Source: "Health Information Technology," AHRQ.gov, 05/12/13
Photo credit: Masa Israel Journey via Visualhunt/CC BY-ND