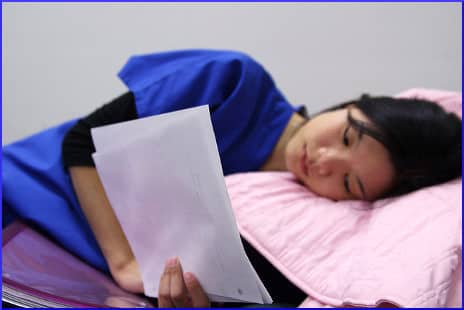 Fresh news!
Next month, Dr. Pretlow will attend the World Congress of Psychiatry, held in Berlin, Germany, October 8 through 13. He will speak on the topic, "Specific addiction-treatment methods for obesity with trials data, including audio clips of subjects describing feelings around overeating and experiences using addiction treatment" and chair a symposium whose subject is "The applicability of addiction-model methods for disordered-overeating and obesity intervention."
Dr. Pretlow asks:
If (disordered) undereating is an eating disorder and a psychological malady, why isn't (disordered) overeating an eating disorder and a psychological malady?
Since disordered overeating so often leads to obesity, it is equally important to ask:
Why isn't obesity considered a psychological problem?
Why isn't obesity considered an eating disorder?
Dr. Pretlow says:
My goal is to persuade the psychiatry/psychology field to take on the treatment of obesity, and further to consider disordered overeating and obesity as a psychological malady and an eating disorder.
There are quite a few ways to look at these issues. Some years ago, Dr. John Foreyt told Dr. Pretlow that he believed obesity was 99% a psychological problem. If so, wouldn't that explain disordered overeating as an addictive process? If not, why not?
These definitions are very important for numerous reasons, so a lot of individuals and groups have a stake in seeing that the language is conscientiously applied. The Food Addiction Institute (FAI), for example, was created to "effectively address the food addiction crisis within the obesity epidemic."
FAI aspires to be the place where people who think about public health policy and strategies can bounce ideas off each other while defining and expanding the body of scientific and medical knowledge about food addiction. Two items mentioned in a past vision statement have become reality:
Created a three year Professional Training program currently administered by ACORN Food Dependency Recovery Services. Organized an educational campaign to add food addiction as a Substance Use Disorder in the DSM5 of the American Psychiatric Association.
The very explicit title of a paper by Caroline Davis, Ph.D., is, "A commentary on the associations among 'food addiction', binge eating disorder, and obesity: Overlapping conditions with idiosyncratic clinical features." In other words, the three entities are similar but not the same.
The author cites "semantic issues about the appropriateness of the food-addiction label." On the one hand…
[…] there is accumulating evidence that some vulnerable individuals display addictive symptoms in relation to their consumption of certain highly rewarding foods.
On the other hand, even though obesity and addictive tendencies toward food often occur in the same individuals, "it is over-inclusive to model obesity as an addiction disorder." There is, basically, too much else going on, too many other facets and factors.
Previous Childhood Obesity News posts that have addressed these questions are "Addicted to What?" and "The Possibilities of Obesity."
Your responses and feedback are welcome!
Source: "Food Addiction as a part of the Obesity Epidemic," FoodAddictionInstitute.org, undated
Source: "A commentary on the associations among 'food addiction', binge eating disorder, and obesity: Overlapping conditions with idiosyncratic clinical features," ScienceDirect.com, 08/01/17
Photo credit: Aaron Jacobs via Visualhunt/CC BY-SA