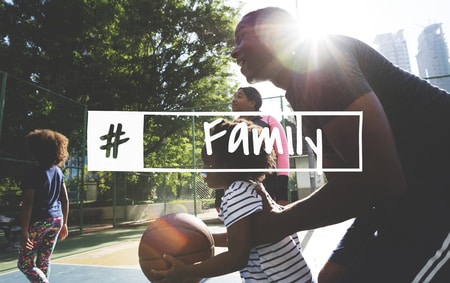 In New Jersey, nearly one child in four is overweight or obese. The YMCA that covers four townships is so enthused about Childhood Obesity Awareness Month they celebrate it in August rather than the more typical September. Their Healthy U program was designed to promulgate behavioral change, going at it from three different directions: nutritional education, exercise, and the involvement of the whole family.
Yesterday we mentioned the importance of water, and here it is again, as the first on a list of tips from the Healthy U game plan:
Make water the drink of choice… Place a full pitcher of water on the table during meals, and allow children to pour their own water.
Also, they encourage a family to not only eat together, but to collaborate in the planning and preparation of meals, and in the cleanup process afterward. Less screen time, more exercise, and more sleep are the items that round out this list.
In the effort to end obesity, there is conflict. During the last presidential administration, the main project of First Lady Michelle Obama was Let's Move! — and a big part of that was an effort to improve school lunches.
In some circles, the whole program was always profoundly disturbing. In present-day Washington, enforcement of the 2010 Healthy, Hunger-Free Kids Act is very low on the priority list. It would not be surprising if every school district in America were to ignore the rules, because local authorities increasingly wonder why they are jumping through these hoops.
In the hills and hollers
In Appalachia, education department officials are disgruntled over being forced to stock their vending machines with healthier items than were allowed previous to the Smart Snacks in School regulation instituted in 2014. Throughout the bioregion, children are already at risk for obesity simply from being born into an economically deprived rural cultural environment with a shortage of clean water.
Virginia Tech researchers looked into the habits of Virginia students (and it some critics found flaws in the methodology). The university's press release says:
"We thought the legislation would have a profound effect and assumed there would be changes in snack behavior at school and at home," said Professor Elena Serrano, who co-authored the study. Instead, Serrano and Georgianna Mann, a former Virginia Tech graduate student, discovered that while there were improvements in the nutritional value of snacks available to students, teens did not report making healthier choices.
Prof. Serrano also added that the situation would likely improve with time, which is always an important dimension to remember. Like other people, children introduced to a new idea do not immediately change their ways.
Awareness is seldom instantaneous. Sometimes, a concept percolates in a brain for years. It might be taken out and mulled over occasionally, and pieced together with other ideas, and correlated with life events. The idea of making an active effort to escape obesity might eventually come to fruition.
In the soft sciences, the relative brevity of a five-year followup period, or even a 10-year tracking system, is a source of frustration. Especially in such a complicated multi-factorial field as obesity, many researchers agree that longitudinal studies need to be more comprehensive and, well, longer.
Your responses and feedback are welcome!
Source: "Program recognizes Childhood Obesity Awareness Month," MyCentralJersey.com, 08/19/17
Source: "Federal snack program does not yield expected impacts, researchers find," MedicalXpress.com, 08/17/17
Photo credit: rawpixel/123RF Stock Photo