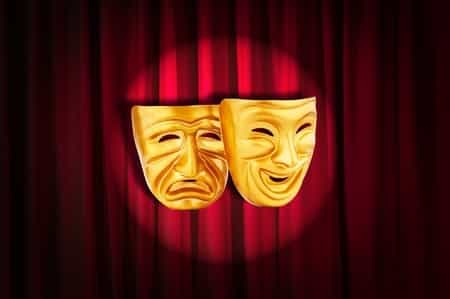 Ten years ago a study caught the attention of obesity experts by comparing Quality of Life in obese children with that of cancer patients. The lead author was Dr. Rebecca M. Puhl of Yale's Rudd Center for Food Policy and Obesity.
The text spoke of stigmatization and suicidal thoughts. An Associated Press story noted some of the details:
The stigmatization of overweight children has been documented for decades. When children were asked to rank photos of children as friends in a 1961 study, the overweight child was ranked last. Children as young as three are more likely to consider overweight peers to be mean, stupid, ugly and sloppy.
Still, difficult as it may be to believe, one of the big mysteries of obesity is whether the children and teenagers are happy or not, and particularly, how obesity affects their quality of life. This is important to know, because in the effort to reverse the obesity epidemic, we can't afford to waste resources.
Dr. Prelow says:
Once and for all, we need to resolve this happiness versus misery question for obese young people. If they are unhappy, then this can generate motivation to go through withdrawal and break their addiction to overeating. If they are happy in spite of their obesity, then no intervention is going to work.
As it turns out, overweight or obese children and teenagers will pretty consistently shy away from talking about it, to the point of outright denial that anything is amiss in the emotional department. While it is obvious that their quality of life is negatively impacted, they seem very reluctant to openly acknowledge the specific challenges or their feelings about them. When information is so hard to come by, the next best thing is to consult grownups who, thanks to therapy or merely because time has passed, can discuss the traumas of their younger years without inhibition.
Or perhaps there is, after all, nothing to talk about. The introduction to a 2009 study of health-related quality of life (HRQOL) in obese children and teens observed that while previously these age groups had been studied less than adults, "the last 6 years has seen an increase in the number of pediatric studies examining the relationship between obesity and HRQOL."
However, the researchers had found no earlier meta study attempting to bring it all together, so they designed one. They came up with few clear conclusions, most of which emphasized the need for further study:
[T]here is a lack of information on the specific effects of obesity that contribute directly to poor HRQOL in obese children and adolescents in both community and treatment-seeking samples…

Furthermore, studies of long-term follow-up of HRQOL after weight loss are needed to ascertain whether improvements in HRQOL, which occur concurrently with weight loss, are maintained over time…

It appears that obesity is inversely associated with pediatric HRQOL, in particular, physical and psychosocial functioning with school functioning being largely unaffected.
The Wiley publication "Correlates and suspected causes of obesity in children" states:
Although there exists some ambiguity in the research regarding the degree of happiness in children with obesity, treatments that promote the child's psychological wellness and happiness should continue to be examined relating to promoting enduring weight reduction.
As so often happens, what we are left with is the need for more research.
Your responses and feedback are welcome!
Source: "Quality of life for obese kids same as cancer patients: analysis," CBC.ca, 07/12/07
Source: "Health-related quality of life in obese children and adolescents," Nature.com, March 2009
Source: "Correlates and suspected causes of obesity in children," Wiley.com, 07/13/09
Photo credit: elnur/123RF Stock Photo