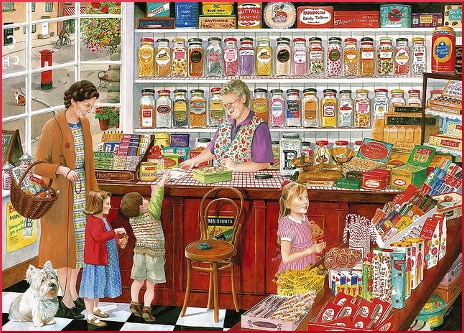 The United Kingdom (comprising Great Britain, Northern Ireland, Scotland, and Wales) is set to mobilize its soda tax in April of next year. Naturally, controversy does not cease. Some people hope to find a way to repeal or neuter the legislation, while others want to see the "sin tax" extended to other sweetened products.
All the arguments are worth listening to, because if they haven't yet landed on our shores, they will. Big Soda is, after all, a world-encompassing entity. Corporations think globally, and they never sleep. Our minds are their targets.
There may be local variations. An American child can be brainwashed to prefer a certain brand of soda in order to be like the popular kids. A Mexican child can be brainwashed to prefer a brand, in order to be like the Americans. On both continents, the appeal to aspirational motivation is equally strong.
While several strands of high-level controversy took place this spring, Poorna Bell reminded health-conscious Brits that soda is not the only villain, and published the sugar content in grams of several popular varieties of pasta sauce. Fortunately, and thanks to many hard-working activists, this kind of information is no longer secret, but sometimes we forget to pay attention to it.
Bell wrote:
Although the good news is that the government has announced it will spend millions gained through sugar tax to tackle childhood obesity, hidden sugars are a big problem in a child's diet. In January this year, HuffPost UK reported that children consume half their RDA of sugar at breakfast, according to Public Health England.
Public Health England (PHE) is an organization that gets mixed reviews. As an operationally autonomous executive agency of the Department of Health it is government-adjacent and at least in theory has the greater public good in mind. Employees say it suffers from "constant restructuring just for the benefit of those at the top" and other hierarchy issues.
There are too many paperwork requirements but no raises, and, managers are subjected to "endless meetings to say why a thing can't be done and the endless blame game." In other words, a typical bureaucracy of the kind found everywhere.
Also, the upper echelons of the PHE are populated by "too many people with industry ties." That was the criticism made by Dr. Zoe Harcombe last June when she used the pages of the British Journal of Sports Medicine to blast one PHE project, the Eatwell Guide.
In advocating a high-carb, low-fat diet, the guide is behind the times. In Dr. Harcombe's view, the British public have been the unwitting subjects, over recent decades, of a vast experiment proving how obesogenic that diet is.
A mystery
By the time the Eatwell Guide was published, the whole world had been alerted that, some 50 years ago, researchers were bribed to blame obesity on dietary fats, rather than sugar. The hoax that demonized saturated fat affected human eating habits for half a century.
Dr. Harcombe is not alone in disrespecting the Guide, which is also mistrusted by the National Obesity Forum and the Public Health Collaboration, both of which recommended ignoring it. In response, the British government said it would take another look at saturated fat.
But why? Back in 2014 a number of international bodies examined 72 studies that concerned 600,000 humans in 18 countries, and, to everyone's astonishment, found that consumption of saturated fat does not actually correlate with the risk for coronary disease, and probably not with obesity, either.
This was old news by the time the Eatwell Guide was issued, and the British Heart Foundation was one of the groups intimately involved with the meta study. Why did the one not influence the other? This is an unanswered question.
Your responses and feedback are welcome!
Source: "Kids Get Over 9 Grams Of Sugar From Pasta Sauce," HuffingtonPost.co.uk, 03/27/17
Source: "Public Health England Reviews," Glassdoor.co.uk, 2017
Source: "Government's Eatwell Guide Promotes Industry Wealth Not Public Health, Argues Expert," HuffingtonPost.co.uk, 06/14/16
Photo credit: Paul Townsend (brizzle born and bred) via Visualhunt/CC BY-ND