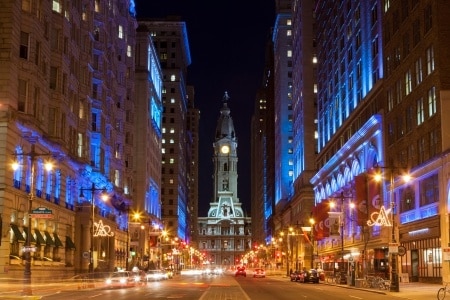 The soda tax that went into effect at the beginning of 2017 in Philadelphia, Pennsylvania, has been the subject of plenty of stories. The Childhood Obesity News discussion of it left off with a question: How did such a reviled and embattled piece of legislation even happen?
It was a compromise. Mayor Kenney actually wanted the tax to be three cents per ounce, with part of the money promised to the city's general fund, which can be used for anything, like paying off police misconduct and brutality lawsuits.
However, precedent has shown that citizens are happier with a soda tax proposal that channels revenues into one specific obesity-prevention measure. Philly residents did not directly vote for the soda tax; the city council had that privilege. But council members are certainly accountable to the voters who put them in office.
Who gets hurt?
Just like everywhere else, some council members reasoned that sugar-sweetened drinks are mostly bought by poor people, making the soda tax punitive to them. To spread the burden fairly among the economic classes, the taxation of diet sodas was included, even though they contain no sugar. This is of course a tipoff, if one was needed, that obesity prevention is not the main goal here, and some people are unhappy for that reason.
Aiming to strike a balance, the city council "cut [Kenney's] proposed rate in half and broadened the base, applying the tax to artificially sweetened as well as sugar-sweetened drinks." So, only one and a half cents per ounce, with the tax including sugar-free beverages in a rather illogical way. (For zealous students of the topic, Phillymag.com has compiled an exhaustive archive of its minute-by-minute coverage of this subject.)
Many voices
For instance, a city council member suggested funding the pre-kindergartens by raising the property tax, a prospect that might have scared some reluctant citizens into supporting the soda tax. Even among Philadelphians who favored paying for expansion of the pre-kindergartens, there was disagreement over whom to pay, the school system or private providers.
Also, the mayor put forth a new idea, described in this interesting paragraph by Jared Brey and Holly Otterbein:
Kenney also hopes to use soda tax revenue to fund the establishment of 25 community schools over the course of four years. Community schools are neighborhood schools that provide other health and social services to residents who live nearby, with the specific programming at each facility being determined by the needs in the area.
That is an interesting idea, perhaps inspired by the old-time settlement houses founded by Jane Addams, where disoriented and destitute immigrants learned basic practical skills for survival in the New World. Among big American cities, Philadelphia's obesity rate was and is pretty high.
A study done at Harvard University predicted that the tax "could help 36,000 people avoid obesity every year, and could result in 730 fewer deaths over the next decade." Would these neighborhood schools take on the mission of teaching boots-on-the-ground obesity prevention?
The writers also went into detail about the amounts of money thrown into this epic battle, and who would stand to benefit most under various scenarios. Weeks later, Otterbein reported:
When Philadelphia City Council debated Mayor Jim Kenney's proposed soda tax earlier this year, the beverage industry outspent supporters of the tax 5-to-1 on lobbying…

Both sides of the fight paid for TV advertisements, phone banks, and organizing. In the end, the soda lobby's deeper pockets weren't enough to stop the tax, though: Council passed an historic 1.5-cents-per-ounce tax on sugary drinks and diet soda on June 16th.
(To be continued…)
Your responses and feedback are welcome!
Source: "The No-Bullshit Guide to the Fight Over the Philly Soda Tax," PhillyMag.com, 06/08/16
Source: "The Beverage Lobby Spent $10.6 Million to Kill the Soda Tax — and Failed," PhillyMag.com, 08/02/16
Photo credit: sam74100/123RF Stock Photo