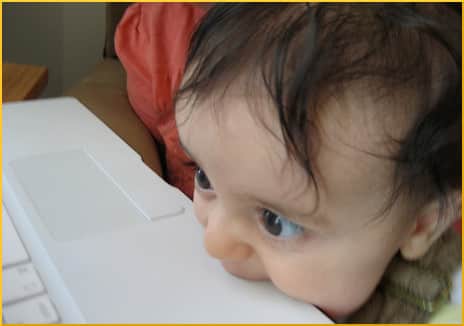 A while back, Childhood Obesity News looked into phthalates, a group of related chemicals that seem very useful for a number of human purposes, but which might contribute to obesity. The really enormous problem here is that there is no really dependable way to find out. Phthalates are so ubiquitous, there is probably no control group of un-phthalated humans anywhere on earth. Everyone is saturated with these substances, so without a basis for comparison, how can we really know what they are doing to us?
Another problematic substance is Bisphenol A, nicknamed BPA. Studies of BPA provided the first instance where the science bore out the suspicion. The case against it is so convincing, all 28 of the European Union's member nations have classified it as an endocrine disruptor and "a substance of very high concern." BeyondPesticide.org says:
The expert panel of scientists agreed on findings of probable causation for EDCs and a number of human diseases, including IQ loss, autism, ADHD, childhood obesity, adult obesity, adult diabetes, cryptorchidism (undescended testes), male infertility, and mortality associated with reduced testosterone.
Like estrogen, BPA is said to make fat cells larger, and is very strongly associated with impaired glucose tolerance, elevated insulin, the metabolic syndrome, and, of course, increased body weight. In one study, researchers found that girls between 9 and 12 years of age with higher BPA levels in their urine had about twice the likelihood of being obese.
A WebMD page says:
One explanation for the results may be that girls who are entering puberty are uniquely vulnerable to the effects of hormone-disrupting chemicals, said study author Dr. De-Kun Li, an epidemiologist at Kaiser Foundation Research Institute and the Stanford School of Medicine, in California.
In another 2012 study, around 22% of the kids with the highest BPA levels were obese, compared with 10% of the subjects with lower levels. The Food and Drug administration banned the chemical from items that babies drink from.
The first alerts about BPA appeared for that very reason. Babies and toddlers were spending a lot of time sucking and gnawing on objects made of plastic, which has BPA in it because the chemical is very good at hardening polycarbonate plastics.
Chemory Gunko notes that BPA was developed "as a form of artificial estrogen […] originally created to be a female contraceptive," and goes on to write:
Over the years, various studies into BPA have shown that it causes changes in genitalia and tissues, changes in maternal behaviors, disruptions in ovarian development, is carcinogenic, and reverses the normal sex differences in brain structure and behavior.
Does this sound like something that babies ought to be ingesting? But even the most careful parents cannot prevent their children (or themselves) from sopping up BPA like a sponge, because it's found in metal can linings, bottles, food packaging, pipes, sports equipment, digital storage formats like CDs and DVDs, dental sealants, and a whole bunch of other places.
Every day, we all eat a little bit of synthetic estrogen. Gunko writes:
Now throw in the fact that both infertility and obesity are hugely on the rise, and you have to ask yourself if we can really afford to keep on ignoring the potential health effects of consuming these kinds of chemicals in our water and food?
Your responses and feedback are welcome!
Source: "European Chemicals Agency Classifies BPA as an Endocrine Disruptor," BeyondPesticides.org, 06/29/17
Source: "Study ties BPA in cans and bottles to childhood obesity but doesn't prove it's a cause," VancouverSun.com, 09/18/12
Source: "More Evidence Links BPA to Childhood Obesity," WebMD.com, 06/12/13
Source: "Could plastic be making you infertile… or fat?," GreenOptimistic.com, 05/09/17
Photo credit:Beth Nazario via VisualHunt / CC BY/span>