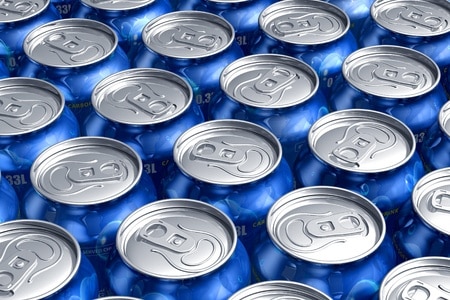 We have seen how the citizens of Boulder, Colorado were reluctant to institute a soda tax without a firm idea of where the money would go. On the West coast, San Francisco voters were told the same thing — pass the tax first, stash the money in the city's general fund, and then a soda tax committee would be formed to decide where to supply financial relief. Last fall, San Francisco, two other California cities, and Boulder passed their soda tax laws at around the same time.
For Vox.com, Julia Belluz summarized the hopes of a few different places:
In Britain, revenue from the drink taxes will fund childhood obesity interventions, such as sports programs in primary schools. In Berkeley, the money goes to children's health programs in low-income areas that are battling particularly high rates of childhood obesity. Philadelphia's tax will fund an array of community and education initiatives, including universal pre-kindergarten classes, building new community schools, and improving recreation centers, parks, and libraries throughout the city.
In February of this year, Philadelphia cardiologist Kenneth Margulies described the new program as a "game-changer" that enabled 2,000 children to enroll in pre-kindergarten classes. This was quick action, considering that the soda tax only went into effect on January 1.
When citizens can see immediate beneficial effects, it naturally influences their willingness to try other new things. The plan is to accommodate another thousand pre-K children this fall, and to eventually bring the number up to 6,500.
But that's not all. Philadelphia's soda tax is expected to bring in about $90 million per year, which will be used for school construction and expansion, parks and recreational facilities, and library improvements.
Seattle's planned soda tax would be collected at the distributor level, with the increase then, of course, passed along to the customers. According to supporters, the tax might generate as much as $140 million of income each year, which could be used to "fight childhood obesity and fund other public health programs." If it passes, 2018 is expected to bring in $23 million, but some city council members are unhappy because only 14% of that projected income is earmarked for public health programs.
Last year, pollsters verified that when citizens consider whether or not to support a soda tax, the final destination of the revenues is very much on their mind:
For example, support for a soda tax in New York was higher when pollsters said the money would go towards health care, children's education, or parks and recreation.
Just to confuse things and make life more difficult, the industry will jump in there and lie to the people. When Oakland was deciding, voters received slick propaganda pieces in the mail claiming that the soda tax would be spread out over all groceries, and thus cost everybody more whether they drank fizzy sugar bombs or not.
When pondering the usefulness and consequences of such tariffs, people have philosophical and political responses, like the three economists who collaborated on a paper based on the assertion that the costs of implementing a sin tax will always outweigh the benefits. They suggest that "the limits of what defines a sin steadily are being expanded," which is correct.
Public awareness campaigns to promote the soda tax concept are intentionally modeled after the effective anti-tobacco paradigm. The co-authors say:
Taxing sin might be reasonable if the revenue from these taxes was used to address the underlying negative consequences of consumption. In the real world, however, money generated by the tobacco settlement financed general spending and not smoking cessation programs or treating smoking-related diseases.
If nobody exhibited any of these behaviors, society as a whole would be much better off. Intellectually, most people would probably agree. But emotionally, not so much. The writers contend that sin taxes don't affect, to any significant degree, what people actually do on a day-to-day-basis.
Consumption might decrease a bit, "but bad habits are hard to break." That is the problem. Ideology is one thing; adjusting one's own behavior is another.
The authors included a snarky question that exemplifies one objection to the soda tax concept:
What better way to raise revenue than to find something that your neighbor buys or an activity he engages in that you don't like and tax it?
Your responses and feedback are welcome!
Source: "Soft Drinks Make For Bitter Election Year in Three Bay Area Cities," NBCBayArea.com, 11/03/16
Source: "In a devastating blow to the beverage industry, four cities passed soda taxes," Vox.com, 11/09/16
Source: "Commentary: Philly drink tax means a healthier, better educated city," Philly.com, 02/21/17
Source: "Soda Tax Update: Santa Fe Rejects, Seattle Considers," BevNet.com, 05/05/17
Source: "PepsiCo: The Soda Tax Is The Opportunity," SeekingAlpha.com, 05/14/17
Source: "'Sin Tax' Costs Outweigh Benefits," USNews.com, 02/25/13
Source: "Big Soda Spends Millions On 'Unethical' San Francisco Area Ads Fighting Drink Taxes," HuffingtonPost.com, 08/24/16
Image by scanrail/123RF Stock Photo