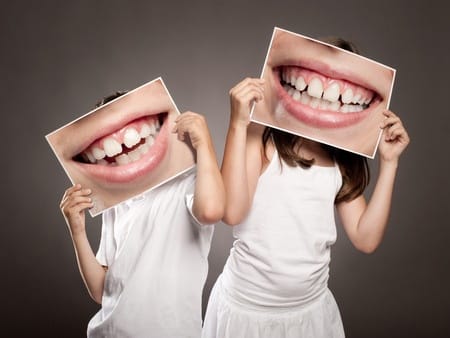 In the U.S., childhood obesity is not the hot topic it was when Michelle Obama, as First Lady, continually drew attention to it. In the United Kingdom, interest in the subject apparently never ebbs, but just flows from one controversy to the next.
A study completed last year indicated that kids who eat breakfast, even if it's a free breakfast provided by the government, are a lot better at reading, writing and math. Another study from University College London showed that skipping breakfast is sign that a child will likely become overweight or obese in future. In other words, breakfast is a good thing for growing kids.
In March, the British government announced that an additional 47,000 children would benefit from expanded breakfast/lunch programs. Naturally, critics who do not even want to understand the nuances will always ask, "If kids are too fat already, why should the taxpayers buy them breakfast?" But officials assured the public that early intervention in such matters truly pays off in the long run, and that children should all have an equal opportunity to fulfill their potential and break the cycle of disadvantage.
Meanwhile, other problems related to poor diet grow up hand in hand with the obesity crisis. The oral health of children in the U.K. is shocking. In the 5-9 year age group, there are 26,000 hospital admissions per year due to severely deteriorated teeth. Some kids wind up having every tooth in their mouth extracted at once.
Making a difference
As we have mentioned, Britain's Obesity Health Alliance (OHA) is made up of 41 "medical groups, health charities and public health bodies" that banded together to produce a 10-point plan to which it hoped the warring political parties would pay attention. Many ordinary Brits felt that the fix was in, and that the administration had been bought off, or frightened off, by Big Food and Big Beverage. As candidates explicated their platforms in preparation for the June 8 elections, the OHA hoped to win hearts and minds.
What does this coalition want officialdom to do? A better job of informing consumers about the sugar present in foodstuffs, for starters. Also, even though Britain voted to leave the European Union, the obesity-conscious want to retain the "traffic light" food labeling system. And they want schools to serve lunches that comply with nutritional standards.
The OHA also subsidizes the flashy kind of research that makes startling headlines. The amount of public funds spent to treat obesity each year could pay the salaries of an additional 85,000 doctors or 165,000 nurses. For those who like their numbers expressed in operating-room terms, the costs of obesity could pay for 116,000 heart transplants or 730,000 hip replacements.
The combination of Britain's slashed public health budgets and its universally cherished unhealthy lifestyle has caused dissent and despair. A politician named Norman Lamb blamed the Conservative government's policies as disastrous and inexcusable, especially in regard to television advertising of junk food to children, and an impending sugar tax with too many loopholes.
Your responses and feedback are welcome!
Source: "47,000 more children to get school meals," NewsTalk.com, 03/27/17
Source: "UK must get tough on childhood obesity, says top doctors," TheGuardian.com, 05/04/17
Source: "Norman Lamb: BMA Report Shows Govt Failing to Tackle Childhood Obesity," 4mp.org.uk, 05/13/17
Photo credit: xavigm/123RF Stock Photo