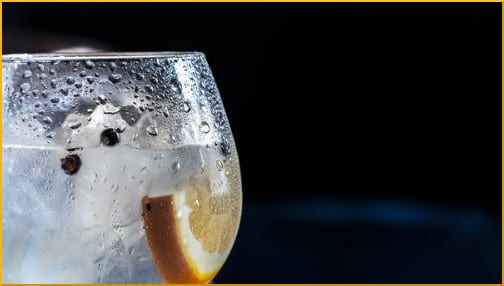 Humanity has evolved past the point of appreciating plain, pure water, to a stage where water must be augmented or "enhanced" by substances to reach a "solution" deemed "premium hydration." Furthermore, as if water were not already the most all-round useful substance on the planet, it must be interfered with to render it "functional."
The lines between the many, many beverage categories sometimes become blurred. We will not provide a complete description of every kind of niche beverage, but will stop to take a closer look at a couple of them.
Vitaminwater and Smartwater were made by Glaceau, a company bought by Coke in 2007. Neil Martinez-Belkin writes:
In 2009, Vitaminwater got slapped with a class action lawsuit from consumer watchdog nonprofit Center for Science in the Public Interest, which claimed the brand's marketing deceived consumers on the true benefits of the product. The damage was significant.
But just as Vitaminwater lost credibility, Smartwater surged into a dominant position. The journalist describes the dynamic in terms suggestive of dystopia:
Like Smartwater, another set of brands has been made more functional, often by restructuring the water itself — through their manufacturing processes, and the occasional dusting of electrolytes, these scientifically enhanced waters are supposed to bring an increased level of functionality to the table.
Another functional beverage
Because, along with water, it contains vitamins, cold-pressed juice is a "functional" beverage. According to Juicero.com, cold-pressed juice provides at least seven benefits.
The vitamins and enzymes destroyed by commercial methods, including pasteurization, remain intact. Cold-pressing extracts a higher volume of juice, especially from leafy green vegetables such as kale. A glass per day can bring a person very close to the amount of nutrients deemed necessary. Energy levels are improved, as is the immune system. Cold-pressing is not a noisy process, and the juice tastes better.
The story has two sides. Wired.com says that "Nobody Can Prove that Cold-Pressed Juice is Better for You," and explains why in great detail, and the bottom line is, it's complicated. To extract the maximum value from fresh vegetables a lot of factors have to line up, both inside and outside the individual.
What about weight loss?
As always, the obesity angle is compelling. Apparently, the popular and much-discussed ritual of the juice fast or cleanse can actually bring about weight loss, because it involves taking in only about 1,000 calories per day. But Slate.com's Katy Waldman quotes Dr. Elizabeth Applegate, who reminds us that by taking part in a cleanse, "you shed water weight as your body breaks down its glycemic stores, but it comes back once you start eating adequately again."
So, apparently, whatever pounds are lost don't stay gone. Waldman also suggests that a "cleanse" is an eating disorder in disguise, and don't even get her started on the elusive nature of toxins.
She goes on to say:
We need protein and fat in our diets. We also need to consume enough calories to reassure our bodies we aren't starving, or we risk all kinds of metabolic and electrical freak-outs. Plus, liquefying fruits and vegetables means getting rid of fiber, which aids digestion by sustaining the microflora in our gut.

[…] Juice cleanses accomplish exactly none of their physiological or medical objectives; they fetishize a weird, obsessive relationship with food, and they are part of a social shift that reduces health (mental, physical, and, sure, spiritual) to a sign of status.
Your responses and feedback are welcome!
Source: "From Vitaminwater's Roots, Many Branches," Bevnet.com, 10/21/15
Source: "The Top 7 Benefits of Cold-Press Juicing," Juicaro.com, 10/21/16
Source: "Nobody Can Prove that Cold-Pressed Juice is Better for You," Wired.com, 04/07/15
Source: "Stop Juicing," Slate.com, 11/20/13
Photo via Visualhunt