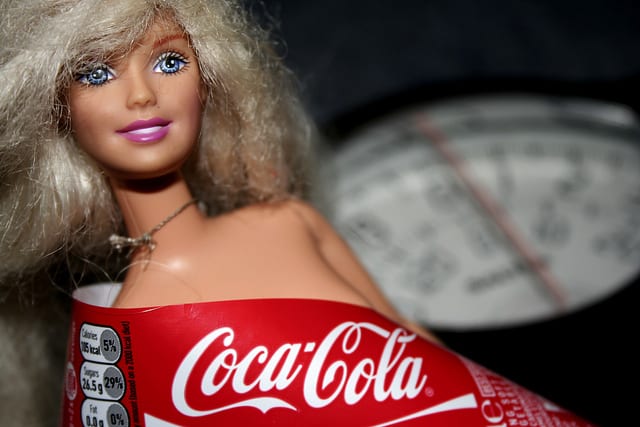 The United States Department of Agriculture (USDA) "provides leadership on," in other words, is the boss of, "natural resources, rural development, nutrition, and related issues." One of the department's claims is that it bases its activities on the best available science. Some Americans believe that weather has a great deal to do with the availability of food, and fear that other branches of the government are impeding weather science to the point where nobody will have any food, and obesity will no longer be a problem.
Nearly 100,000 USDA employees work in several sub-bureaus, or Mission Areas. These include farms, foreign agriculture, risk management, forests, research, education, rural development, and the conservation of natural resources. The department handles food safety and inspection, and the domestic and international marketing of U.S. agricultural products. Also:
Its agencies administer federal domestic nutrition assistance programs and the Center for Nutrition Policy and Promotion, which links scientific research to the nutrition needs of consumers through science-based dietary guidance, nutrition policy coordination, and nutrition education.
The USDA recently acquired a new Big Boss, Sonny Perdue, who once ran a fertilizer business and then spent several years as governor of Georgia and welcomed contributions to his ongoing campaign as much as the next politician. When that was over, he started a global corporation whose product is food.
Genna Reed, a science and policy analyst at the Center for Science and Democracy, wrote, "It comes as no surprise that a man with extensive ties to agribusiness would be tapped to lead USDA…" Indeed, it is good when a person's experience in a field helps them do their next job better; but not so good when ties to that field encourage favoritism and corruption.
On the question of where one ends and the other begins, a conversation can always be started. In politics, even the appearance of a conflict of interest is "not a good look."
Reed's remarks were published by the Union of Concerned Scientists. She discusses how any Secretary of Agriculture "must make science-based decisions in the face of overwhelming influence from a number of stakeholders." Always, stakeholders include people who financially supported the official's political ambitions as an investment.
Naturally, they might assume that now is the time to call in favors and see the investment pay off. Reed says:
Coca-Cola contributed the maximum amount ($50,000) to Perdue's first gubernatorial campaign in 2003. And while Coca-Cola sold millions of sugary beverages to children across the country, Perdue praised the company at the grand opening of the New World of Coca-Cola Museum in 2007: "We're here to celebrate the history of a great company, but also the future of a great company. It has never lost its way."

Since then, Coca-Cola's reputation has suffered, as revelations of its intentional influence of science and marketing sugary drinks to vulnerable children has come to light.
After being sworn in last month, Secretary Perdue immediately set about dismantling the school lunch program promoted by former First Lady Michelle Obama. In government terminology, this is phrased as restoring the guidelines that have limited whole grains, salt and milk to local control. Messing with school lunches sounds like a potential disaster, but, as always, there are two sides to a story.
Your responses and feedback are welcome!
Source: "Mission Areas," USDA.gov, undated
Source: "USDA Nominee Perdue's Connection to Coca-Cola is Deeper Than Georgia Roots," ucusa.org, 01/19/17
Source: "Ag Secretary Perdue Moves to Make School Meals Great Again," USDA.gov, 05/01/17
Barbie on the scales
Photo credit: Laura Lewis via Visualhunt/CC BY