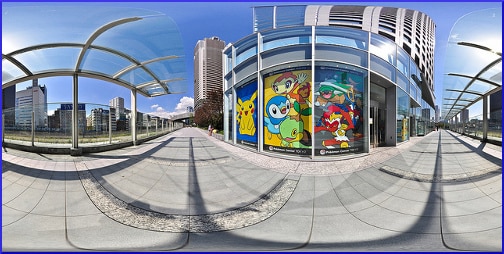 Remember Pokemon GO? Last summer, it was all the rage, sending people of every demographic group out into the streets, parks and other public spaces to catch imaginary critters accessed through a phone app. For a while there, optimists even allowed themselves to believe that the game could be the answer to childhood obesity.
Gaming expert Jane McGonigal wrote:
Less successful games fail to motivate people because users know they're supposed to be getting "tricked" into enjoying exercise. Pokemon GO comes at it from the opposite angle. People don't have to want to exercise; they just have to want to play this game.
But we don't hear so much about Pokemon GO anymore. So what happened? Did people simply stop wanting to play the game? Did dropping out have anything to do with the health benefits or lack thereof?
A team of Harvard University researchers wondered whether any physical fitness was actually being attained. The recruited a bunch of players and another bunch of non-players, all in the 18-35 year age group, and kept track of the number of daily steps everybody took for two and a half months.
Allee Manning wrote:
They found that Pokemon Go did, in fact, spur a significant increase in user activity for a short time following its June release. However, these habits hardly caught on. In the weeks following the game's initial download, the players' step counts returned back to normal.
It took, on average, six weeks for the "Pokemon Go effect" to wear off and for people to return to whatever level of non-exercise they had previously been comfortable with. The researchers were also curious about mental health, and learned that the game had lured some depressed and anxious people to get out into the world a little more. On the other hand, it was not without hazards, sending some players to hospital emergency rooms with "distraction-related" injuries.
Mobile gaming, Manning says, has always faced this retention challenge. Novelty is a huge motivator, and people are always chasing after the new. The developers work hard to provide newness within the game, and plenty of players took part in last month's Easter Eggstravaganza. A new game, or even a reset of Pokemon GO, would come with a big disadvantage — starting all over, back at what in pre-digital times used to be known as Square One.
Forbes contributor Paul Tassi writes:
Pokemon GO has been an absolutely massive time and energy investment for players… Pokemon GO requires actual, physical work, hundreds or even thousands of miles (kilometers) of walking to catch Pokemon, hatch eggs and train buddies.
Which brings up another aspect, recently exposed by Jacob Siegal in a piece titled "Niantic is finally addressing Pokemon Go's biggest problem." This problem is spoofing, otherwise known as cheating, described thusly:
[…] when players use apps and online tools to move around the map in Pokemon Go without actually setting foot outside. This obviously gives spoofers a huge advantage over other players…
Leaving aside all the other implications of cheating, this method of play certainly fails to provide any healthful exercise to anyone.
Your responses and feedback are welcome!
Source: "'Pokemon GO' may have gotten kids more active in a week than the White House has in years," BusinessInsider.com, 07/14/16
Source: "Pokemon Go Wasn't The Exercise Regimen It Was Hyped To Be," Vocativ.com, 12/13/16
Source: "Niantic is finally addressing Pokemon Go's biggest problem," BGR.com, 04/19/17
Photo credit: heiwa4126 via Visualhunt/CC BY