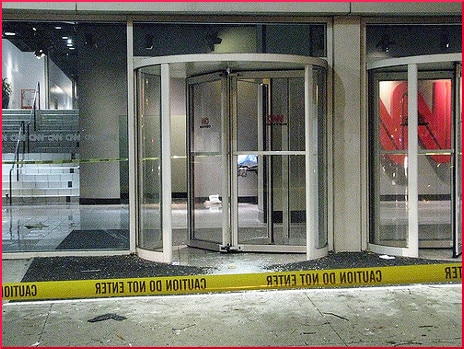 Just to briefly review, the examination of recent advertising in the U.S. left off with "The Dietary Guidelines Saga" which discussed the Nutrition Coalition, an influence group financed by the Laura and John Arnold Foundation with the purpose of setting the government straight regarding what it should be telling the American people. In this case, the "what" may not even be as meaningful as the "how."
As we have seen, Nancy Teicholz had gained a sketchy reputation by advocating dietary fat (even though the newer science is on her side.) The lobbying group founded by the Arnolds brought her together with other influential people who wanted a say, which is how the Nutrition Coalition came into being. It does not accept financial support from any other entity besides the Action Now Initiative, which is the Arnolds' money, and they claim to be impartial and interested only in the truth.
For Politico.com, Chase Purdy and Helena Bottemiller Evich wrote:
The coalition's views are much broader than Teicholz', although she is a central if contentious figure. It includes roughly a dozen doctors, nutritionists and other leading experts, many of whom offer differing views on the science of a healthy diet or what exactly makes people obese. But the members agree that the process of crafting the guidelines needs to be improved.
The Coalition's human assets included Beth Johnson, who wrote an incendiary article which accused the government of making too many rules, denying advertisers their rights, and standing in the way of new product development, among other things.
The interesting thing about anti-government Elizabeth (Beth) Johnson, MS, RD, is that she used to be part of that very institution. This makes her a classic example of the type of person where you have to wonder if they experienced a sincere "road to Damascus" type of conversion, or are merely opportunistic and two-faced. Childhood Obesity News has no opinion on that, but does recognize that Johnson is exactly the kind of player whose career exemplifies the legendary revolving door between high-level business dealings and government "service."
In the 1990s, Johnson was a vice president at FleishmanHillard, Inc. (described as a communications firm specializing in public relations, marketing, public affairs, and so on), with clients in the food and agriculture arenas. She also worked at the National Cattlemen's Beef Association as associate director for food policy.
In 2002 she made the big switch and joined the Department of Agriculture to work as a nutritionist and research dietician. By 2004 she was senior advisor to the Secretary of Agriculture, and in 2008 was named Acting Under Secretary for Food Safety, which involved leading and overseeing the Food Safety and Inspection Service.
The "acting" part apparently didn't last long, because by mid-December Johnson was announced as Executive Vice President for Public Affairs by the National Restaurant Association. Her responsibility there was to oversee "government affairs, public policy and communications."
This sounds a lot like the job description of a lobbyist. In 2010, she founded FoodDirections LLC, which…
[…] helps clients gain valuable insight into the U.S. Department of Agriculture (USDA), Food and Drug Administration (FDA), Centers for Disease Control and Prevention (CDC) and Capitol Hill.
This sounds even more like a lobbyist, and in 2014 she was also working for the National Restaurant Association; and for the National Cattlemen's Beef Association as associate director for food policy.
The following year, Marion Nestle wrote of the proposed revised Dietary Guidelines that "a coalition of critics […] is attempting to block their release." This was of course the Nutrition Coalition, with Beth Johnson as coordinator, which took issue with the recommendations concerning meat and beverages.
By the way, she is not currently listed by the Nutrition Coalition as part of its Scientific Advisory Council. In the area of recent activities, Beth Johnson was listed as "also present" at the USDA's "Dietary Guidelines for Americans Listening Sessions" in February of this year, at which Nina Teicholz represented the Nutrition Coalition.
The point here is not that Johnson's career is so unusual, but that it is all too typical of many Washington careers, in ways that we should perhaps try to resist.
Your responses and feedback are welcome!
Source: "The money behind the fight over healthy eating," Politico.com, 10/07/15
Source: "National Restaurant Association Names Beth Johnson EVP," HTrends.com, 12/16/08
Source: "The bizarre saga of the 2015 Dietary Guidelines: Continued," FoodPolitics.com, 10/07/15
Photo credit: Scott Hayes (ScottAtlanta82) via VisualHunt/CC BY