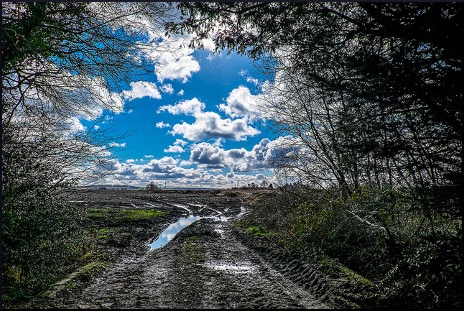 Childhood Obesity News has been following the ongoing turmoil in the United Kingdom over the introduction of a tax on sugary drinks and junk food. Although passed, it still doesn't go into effect for another year. Contention is a healthy thing in a society, up to a point. In this case, over the years of debate, every possible special interest group has been heard from, including those who resent their fellow Brits collecting disability payments because they are too obese to work.
Valid as the point may be, it only concerns a relatively small number of individuals compared to, for instance, the multitude of children who are admitted to hospitals under the National Health Service to have their rotten teeth extracted. Last year, this included 47 babies less than one year old.
Despite dental care being free, almost half of British children did not see a dentist even once last year. Then, they show up at the emergency room with a mouthful of decay so extensive it prevents eating and sleeping and, by extension, their ability to learn in school.
According to the Royal College of Surgeons:
The number of children aged four and under being hospitalized for tooth extractions has risen by almost a quarter in the last decade…
Journalist Katie Forster quotes Dr. Andrew Wilson:
We will regularly see children as young as five or six who come in and have 20 teeth taken out in one go.
Disturbing loopholes
Meanwhile, other parties voiced their concern over a disturbing loophole. The British Medical Journal published the results of investigation into the amounts of sugar in various products. This led to objections to the sugar tax on grounds of unfair enforcement.
If it applied to carbonated beverages, surely it should also apply to fruit juices that contain as much, if not more, sugar. But for whatever reason, the law wasn't written that way.
Even with mile-wide loopholes and all its other advantages, the industry was not satisfied. At the same time, everything became even more complicated by the Brexit controversy and an announcement from France that sugar production would be increasing by nearly one-third over the next few years, and other factors too complicated for anyone not British to comprehend.
… And scandals
But even gaping holes in the law are less consequential than scandals, which is the precise word used by British Dental Association chair Mick Armstrong to describe what he sees as unacceptable inequality in the administration of health care.
Surrey is a 96% white county close to London, and very prosperous for the same reason that the suburbs of Washington, D.C., are wealthy: proximity to the seat of power. Blackburn, on the other hand, is a former industrial center that has fallen on hard times, with many residents in economic distress, and many members of ethnic and religious groups that have not traditionally been found in England.
Armstrong told the reporter:
It's a national scandal that a child born in Blackburn is now seven times more likely to experience decay than one born in the Health Secretary's Surrey constituency. These deep inequalities now require real commitment from government, not just token efforts.
Your responses and feedback are welcome!
Source: "Tooth Decay," Independent.co.uk, 03/21/17
Source: "Sugar tax is unfair to blackcurrant drinks, says Ribena boss," Telegraph.co.uk, 12/05/16
Photo credit: Ben Cremin via Visualhunt/CC BY