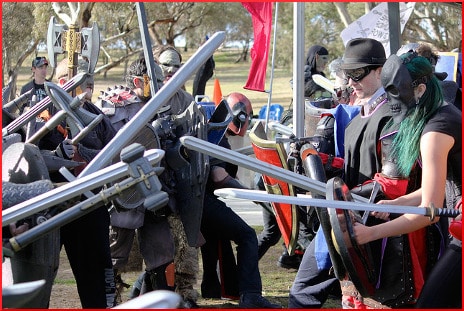 Childhood Obesity News has been looking back at how things were several years ago, regarding the struggle between the government and the food industry.
Dr. Pretlow reflected, at the time:
Ideally, all food advertising directed at children should be banned. Food advertising directed at children is, in truth, enticement rather than advertising. Only highly pleasurable foods are advertised, which may get children hooked. Food companies are no dopes: an addicted kid is a customer for life.

Overweight and obese kids are hapless victims of stress, loneliness, and depression in a readily available, addicting, comfort food environment. Food addiction and resulting weight gain devastates their lives. These kids are in real pain. They desperately need for the medical profession, parents, and policy makers to do something about this deplorable problem.
Six years ago this month, the U.S. government published the voluntary principles that it hoped the industry would agree to abide by. It was not enough that the bureaucrats were nagging about harmful ingredients, they even wanted food and beverage corporations to limit their advertising efforts to foods that make a meaningful contribution to a child's diet.
To no one's surprise, the industry reacted with little enthusiasm. It was easy to see why, since, as Diane Bartz reported, "A significant percentage of the products currently marketed to children would not meet the proposed nutrition principles." The industry also pushed back, through its mouthpieces, the Association of National Advertisers and the Grocery Manufacturers Association. They claimed that ads for junk food and drink, targeting kids under 12, had already virtually disappeared from the airwaves.
But the government entities asking for guidelines wanted to stop all marketing to kids up until age 18. This could not be tolerated. The request to stay out of the eyes and ears of younger children was bad enough, but the expectations of leaving teenagers alone during their impressionable years was just too much.
A slight hitch
Furthermore, an industry lobbying group, the Sensible Food Policy Coalition, notified the world that "of the 100 most popular foods, only 12 […] would meet the requirements of the guidelines." Imagine, they actually said that as if it were a legitimate objection, rather than proof of the very point the government agencies were trying to make, on behalf of America's children.
ConsumerReports.org noted that the proposed guidelines would encompass not only print media and television, but social media, online games, product placement in theatrical films, and the printed matter included with kids' meals at fast food outlets. But the industry would get a huge break. Even those who chose to voluntarily accept the guidelines would have a 5-to-10 year grace period to bring them into effect, which seemed more than fair.
The Center for Digital Democracy entered the fray, encouraging action that would "close the marketing loophole" and "make cyberspace healthier." The organization's executive director, Jeffrey Chester, told the press:
I think we need to look at this as battle lines, not guidelines.
Your responses and feedback are welcome!
Source: "UPDATE 1-US proposes advertisers ditch junk food for kids," Reuters.com, 04/28/11
Source: "Industry Group: Feds Would Muzzle Advertising of Popular Foods." Adweek.com, 08//04/11
Source: "Proposed FTC guidelines push back at food pushers," ConsumerReports.org, 06/01/11
Photo credit: Andrew Gould (arthwollipot) via Visualhunt/CC BY