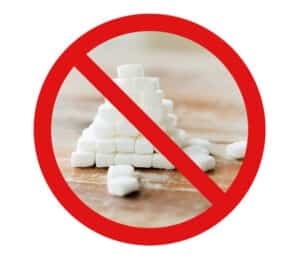 Recent happenings in the United Kingdom are worthy of their own TV mini-series. The drama never quits.
Late last year, the Daily Mail published one of those pieces whose title tells practically the whole story: "Stephen Hawking says millions of lives are in danger as a result of the obesity epidemic — and the solution isn't 'rocket science'." The theoretical physicist recommends more exercise and improved diet, a view that many researchers now tend to question. More and more, obesity is seen as multifactorial, and the prefix "multi-" implies more than two.
The addition of only one factor might seem like a small thing, but when factors are added, the progression does not abide by strict addition, it becomes exponential. Apparently, what goes on inside the human body just might be as complicated as rocket science, after all.
On the legislative front, journalist Stephen Matthews summarized the state of play:
The Government's childhood obesity plan has been heavily criticized after it was watered down months before its publication… Among proposals removed from the final strategy were plans to force restaurants, cafes and takeaways to put calorie information on menus. Supermarkets would have been forced to remove junk food from around check-outs and the end of aisles and junk-food advertising would have been curbed. The final strategy was unveiled in August — and it did include a "sugar tax" on the soft drinks industry. But doctors, health campaigners and politicians reacted with fury.
Why fury? The reasons for the outrage are explained more fully in a recent British Medical Journal article by three doctors who expressed deep disappointment that the original 50-page draft edition of "Childhood Obesity: a Plan for Action" had been reduced to 10 pages in which "strong actions were conspicuous by their absence." It appeared that the government had caved in to demands made by the food and drink industries to regulate themselves.
The authors were particularly dismayed that the Childhood Obesity plan ignored the recommendations put forward in the World Health Organization's ECHO report, published early in 2016. At the same time, others were thinking about adults who collect disability payments because their weight is "a barrier to work."
A movement was underway to encourage them at least discuss their obesity with medical personnel. The Department for Work and Pensions started to make noise about sanctions against recipients who do not put forth the effort required to simply talk about the possibility of referral to weight-management services.
Some proponents simply want to save the taxpayers' money; others are leveraging their support for the proposed sugar tax against assurances the the government will do more to curb obesity.
Your responses and feedback are welcome!
Source: "Stephen Hawking says millions of lives are in danger as a result of the obesity epidemic — and the solution isn't 'rocket science'," Dailymail.co.uk, 11/29/16
Source: "Time for the UK to commit to tackling child obesity," BMJ.com, 02/22/17
Source: "Obese benefit claimants face being sent to GP if weight is a barrier to work," Standard.co.uk, 12/05/16
Image by dolgachov/123RF Stock Photo