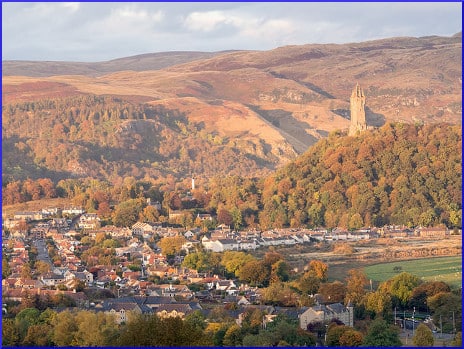 Scotland is part of the United Kingdom it definitely has its own way of doing things. In November, the Scottish branch of the National Health Service came out with a recommendation for government-run fat camps. Parliament was asked to consider the idea of establishing summer camps that would offer tax-subsidized stays of two to six weeks, during which children would be limited to 1,500 calories per day, enjoy lots of physical activity, and learn new habits to take forth with them into life.
Critics of the idea point out that camp is a short-term fix at best, because the original obesity-inducing patterns are destined to resume as soon as a child is back among familiar people, places and things. Those culpable people consist mainly of parents, who are responsible for the combination of purchasing, preparation, and eating habits that make up the family culture.
Frequency counts
But something else has been going on in Scotland — the introduction of an affordable plan that is the opposite of a short-term fix, because children take part in it during every school day. The Daily Mile program originated with head teacher Elaine Wyllie (the rank is equivalent to principal in the U.S.) at St. Ninian's Primary School in the town of Stirling. She instituted the custom of daily jogging around the school field. Every day, the kids walk or run a mile.
Acceptance of the idea has been helped along by the January publication of an Essex University study that concentrated on kids at a school in East London. On only 15 minutes of brisk exercise per day, they did much better than expected on their SAT tests, and even their writing skills improved. The St. Ninian's students, who have been running for two and a half years now, have brought the school to almost half the national obesity rate.
A good idea spreads
Other studies, by the universities of Stirling and Edinburgh, are underway, and Wyllie predicts that the results will be similar to the Essex findings. Researchers have plenty of schools to pick from, because the seemingly simple Daily Mile idea has been been adopted by more than 1,000 primary schools.
The rather amazing improvements in health and learning have been noticed to the point where it is being tried in 20 other countries, too, including 550 schools in the Netherlands. The head teacher estimates that, at this point, half a million kids are running or walking a mile every day, and journalist Nan Spowart quotes Wyllie's words:
Teachers and head teachers know health and wellbeing comes before their [pupils'] learning. Yet we're presiding over children who, on our watch, get slower and fatter as they go through school. It's very much a case of if not us, then who, if not now, then, when? The only way you can grab this problem is in school and nursery because that's where the children are every day…
The other good outcome is improvement in what the Scots politely call "challenging behavior." The running boosts confidence and self-esteem, and in old-fashioned terms, simply provides a way to "let off steam." Kids find less reason to act out or act up in the classroom. It seems to be one of those rare and fortunate situations where everybody wins.
Your responses and feedback are welcome!
Source: "'Fat camp': Could American weight loss regime help young Scots?," STV.TV, 11/29/16
Source: "Scottish head teacher's fitness plan goes global after researchers find it boosts academic results and wellbeing," TheNational.scot, 03/13/17
Photo credit: Gordon/Monkey Mash Button via Visualhunt/CC BY-SA