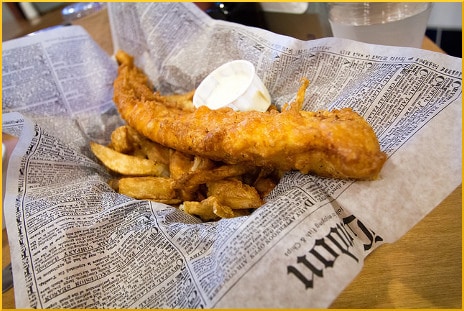 In many parts of Great Britain (which includes Northern Ireland, Scotland and Wales), and even in England itself, the local inhabitants are very conscious of their relative standings in the national obesity statistics. There is sincere feeling about making a good appearance.
The largely rural county of Dorset, which contains almost 420,000 people, had to face this last winter:
There were 10,390 admissions in Dorset's hospitals last year where obesity was the main reason for a person being admitted or a secondary factor — nearly seven times higher than the 1500 recorded in 2011/12.
A National Health Service official suggested that perhaps hospitals have merely become more conscientious about keeping thoroughly descriptive records. The Obesity Health Alliance (OHA) begs to differ. At the time, the OHA comprised over 30 groups, and has since grown to 39. We are talking heavy hitters — the British Medical Association; the Jamie Oliver Food Foundation; the Royal College of This, That, and the Other Thing — who all agree that something needs to be done. It is a coalition of institutions with august names and resolute intentions.
Just last month, the OHA announced that the average British child ingests the equivalent of five doughnuts' worth of "hidden sugar" each and every day. Research performed by the National Diet and Nutrition Survey showed that kids between 11 and 18 tend to consume more than twice the maximum recommended dose of sugar.
Journalist Laura Donnelly noted:
The alliance said children were regularly consuming high amounts of hidden sugars from soup, ready meals, and breakfast cereals, without their parents realizing how unhealthy such foods were.
The price of victory
Despite the unacceptable level of obesity-related hospital admissions, Dorset wasn't even the most obese. Plenty of places in England scored worse, and they all correlate with areas of destitution, or as the British say, "income deprivation."
But when residents want to limit the number of takeaway outlets they are willing to tolerate and enable, doing well in the national stats does not guarantee a win. Far from it. Their virtue can be used against them in a cruelly twisted way.
In its inimitable style, the Daily Mail explains just such a controversy with these crisp points:
— Plans were submitted to build a fish and chip shop opposite a school in Dorset
— But Budmouth College in Weymouth is unable to prevent it from being built
— They aren't able to challenge it on health grounds as obesity levels are low
The word "college," incidentally, carries a different meaning in Britain. The students are Year 6 and Year 7, so these are 10- and 11-year-olds. Journalist Abe Hawken writes:
The application […] can't be rejected as children in the local area are healthier than average. School leaders, local councillors and parents have slammed the decision as they believe its arrival will increase obesity statistics.
Local authorities okayed the fast food shop, and one politician explained how "the committee felt the points put forward for development outweighed those against it." Of course the committee felt this way. It is what committees all too often seem to do. Parents, educators, health professionals, and kids are fighting a real uphill battle.
Your responses and feedback are welcome!
Source: "Number of obesity admissions to hospital in Dorset SEVEN times what it was four years ago," BourneMouthEcho.co.uk, 11/07/16
Source: "Children are eating equivalent of five donuts a day in 'hidden sugars'," Telegraph.co.uk, 02/24/17
Source: "School can't stop CHIP SHOP being built next door on health grounds because local children's obesity levels are below national average," DailyMail.co.uk, 01/02/17
Photo credit: sstrieu via Visualhunt/CC BY-ND