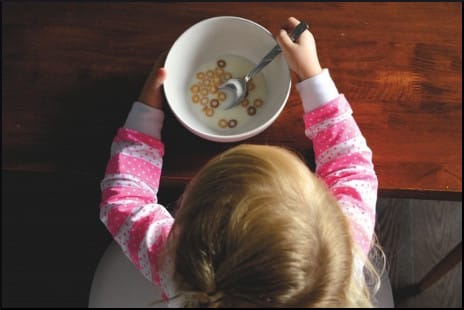 Childhood Obesity News continues to chronicle various aspects of the struggle to institute a sugar tax in Great Britain. The media had been full of disturbing warnings of the shape of things to come. Early in 2016, the always-sensational Daily Mail presented to its public this headline: "Fat children will 'collapse the NHS': Number of 11-year-olds weighing more than 15st DOUBLES in a year."
In America, that would be 210 pounds, which generally is agreed to be too much for a child to weigh almost anywhere. In England, there were 383 kids in that weight class, up from 176 only two years before.
The National Obesity Forum's Tam Fry warned:
To treat a child who is obese by age 11 is like moving a mountain. Once you've got overweight, its hard to get down to normal size… They should be weighed from the age of 2. If they're getting excessively fat, something can be done early.
In The Star, Alice Evans wrote:
The NCMP measures the height and weight of more than a million children in England every year.
This is puzzling in the light of Fry's assertion that children are only weighed twice, at ages 4 and 11. At any rate, the important point was that "The number of children who are overweight or obese when they leave primary school has hit record levels."
As Her Majesty's subjects and citizens (which are two different things) argued over the sugar tax and related matters, the Coca-Cola Company was surprisingly out in front of societal developments. Merinews.com reported:
The company is currently reformulating 200 products to reduce the sugar content in them. Fanta and Sprite with 30 per cent less sugar are already on shelves in the United Kingdom…
At the same time, the Brits learned from the Education Endowment Foundation that school breakfast clubs help children do better in their studies, and by a startling margin:
A new study suggests that Year 2 children who attend primaries offering a before-school club could make an extra two months progress in these core subjects over a year, compared to youngsters in other schools….

The report looked at the results of the Magic Breakfast project, which provided 106 schools with the support and resources to offer a free breakfast club, including to all Year 2 children. It ran between September 2014 and July 2015.
Teachers reported improvements in classroom behavior and the children's ability to concentrate. The EEF gave resistant parents something to think about by adding:
These improvements mean that breakfast club provision can have benefits even for children who do not attend, by improving their classroom learning environment.
Privately funded experiments like this encouraged the government to commit £10m for healthy breakfast clubs.
Your responses and feedback are welcome!
Source: "Fat children will 'collapse the NHS': Number of 11-year-olds weighing more than 15st DOUBLES in a year," DailyMail.co.uk, 02/22/16
Source: "'Worrying trend' of rising childhood obesity," TheStar.co.uk, 11/014/16
Source: "How Coca-Cola Co has turned the battle against sugar into a profitable business,"
Merinews.com, 10/27/16
Source: "School breakfast clubs boost pupils' results, research shows," AOL.co.uk, 11/04/16
Photo via Visualhunt