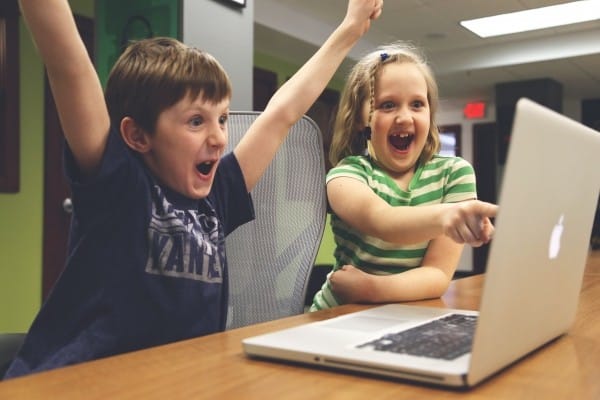 Childhood Obesity News has accused soda, pizza and potato snacks of being incomparable obesity villains, which they are, but breakfast cereal is right up there in that class too. Let's give blame where blame is due.
What makes cereal such an outstandingly offensive product is the boldness and scope of its advertising. Great Britain recognizes it as shameless and attempts to curb it. The nation's Obesity Health Alliance is no friend of any cartoon animal, mythical creature, or live celebrity whose mission is to incite children to desire products — especially when the children are seduced by "advergames" and other channels that parents are not generally tuned in to.
Professor John Wass writes:
The internet has opened up a whole new world of opportunities for advertisers to persuade children to eat their products. Companies are exploiting gaps in the regulations to target children online with promotions for products that cannot be advertised on children's television.
Toward the end of last year, the World Health Organization issued a report stating that "hidden digital advertising and marketing" is a menace because it promotes all the wrong kinds of food. WHO urged policymakers to do more to protect kids from things like "advergames." The organization's spokesperson pointed out that parents may be unlikely to see the same advertisements their children encounter, and if they did, they might be appalled.
Trouble on all sides
Sometimes the focus of the conversation shifts to the enormous number of takeaway outlets, which Americans know as fast food joints. The organization Public Health England had generated a map of takeaway outlet saturation in each part of the country. The local authority of Birmingham, for instance, was found to have 1,058 of them. An academic report alarmed the health-conscious by stating that people who live near fast food outlets have a greater likelihood of being overweight or obese.
According to Cambridge University:
Research has revealed areas inundated with fast food outlets may be particularly unhealthy for poor residents… Poorly educated people who live in areas saturated with fast food shops eat around four kilos — 8.8 lbs — more unhealthy takeaway food each year than their more highly educated peers.
Various groups attempted to raise public consciousness and political awareness regarding the proximity of takeaway outlets to schools, meeting with not much success. Public Health England also spread the word about sugar reduction in processed foods. The goal is to reduce children's sugar consumption by 20%, by the year 2020.
Chief Nutritionist Dr. Alison Tedstone wrote:
Most won't know, but in recent years we've halved the salt in baked beans and there's 40 per cent less of it in bread. Hardly anyone noticed the difference and the last I checked beans on toast was still pretty popular.
Your responses and feedback are welcome!
Source: "To Tackle Childhood Obesity We Need to Address Marketing to Children," HuffingtonPost.co.uk, 06/02/16
Source: "WHO Europe Report Warns Over Dangerous Digital Advertising Pushing Children To Eat Unhealthy Foods," TechNewsObserver.com, 11/06/16
Source: "England's fast food MAPPED: Outlets could be fuelling dangerous obesity epidemic," Express.co.uk, 10/21/16
Source: "Public Health England: you probably won't notice as we reduce sugar in food," Spectator.co.uk, 11/01/16
Photo via Visualhunt