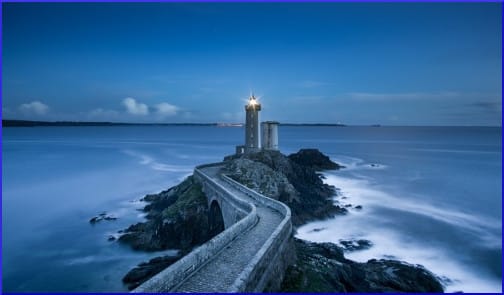 An expert speculated that Mexico's pioneering soda tax program could have a lighthouse effect, "drawing attention to soda's role in chronic health problems." This seems a bit off the mark, since awareness has been pretty well raised.
What we lack is empirical solidity. Whenever and wherever the idea of taxing sugar-sweetened beverages to prevent obesity is discussed people understandably react by asking for studies. Problem is, there aren't many, because it has rarely been tried. Certainly there are no long-term studies, because the innovators started only a few years ago. We need more real-life evidence to examine. As it accumulates, someone needs to find more effective ways to sort, track, and document the multiple factors in multi-factorial problems.
The lighthouse is an archaic concept, because probably nine out of 10 people don't know what came before electronic navigation systems. Even so, the meaning is ambiguous, because the lighthouse signaled both a safe destination and a warning of danger.
Another rarely-used term that might fit is bellwether, the lead sheep in a flock, the one that the others would follow, if only the shepherd could get it pointed in the right direction. In service of the obesity prevention cause, Mexico would have seemed an unlikely candidate for the role of bellwether, and yet here we are.
How is it working out?
Melissa Healy, writing for the LA Times, points out that in one major way, Mexico and the USA are dissimilar. In Mexico, the soda tax is a rule that comes from the top and includes everybody. In the USA, the federal government is unlikely to enact a national soda tax. The best we can do is take it state by state or city by city. The smaller the radius in which the tax is enforced, the more likely the citizens are to vote with their wheels and do their shopping in a nearby jurisdiction.
This leads to controversial results, like searches to ensure that people don't bring contraband from no-tax areas into tax areas, and fines or imprisonment for violating the rules. Nothing is ever as simple as it seems.
In a couple of important ways, Mexico's soda tax, which went into effect January of 2014, was a failure. Proponents wanted the sales tax on water to be zero, because the difference between taxed soda and taxed water would be too small to influence the purchaser's decision. For Wired, Lizzie Wade wrote:
One popular proposal would have earmarked the earnings from the soda tax to pay for purified water fountains in schools all over Mexico. But that agreement was never finalized, and it's hard to know where the soda tax revenues are actually going.
That concern is shared by Childhood Obesity News, along with others that will be explored.
Your responses and feedback are welcome!
Source: "Mexico's Soda Tax Is Working. The US Should Learn From It," Wired.com, 07/13/15
Source: "Mexico's soda tax will save 18900 lives and more than $983 million over 10
years, study says," LATimes.com, 11/03/16
Photo via Visualhunt