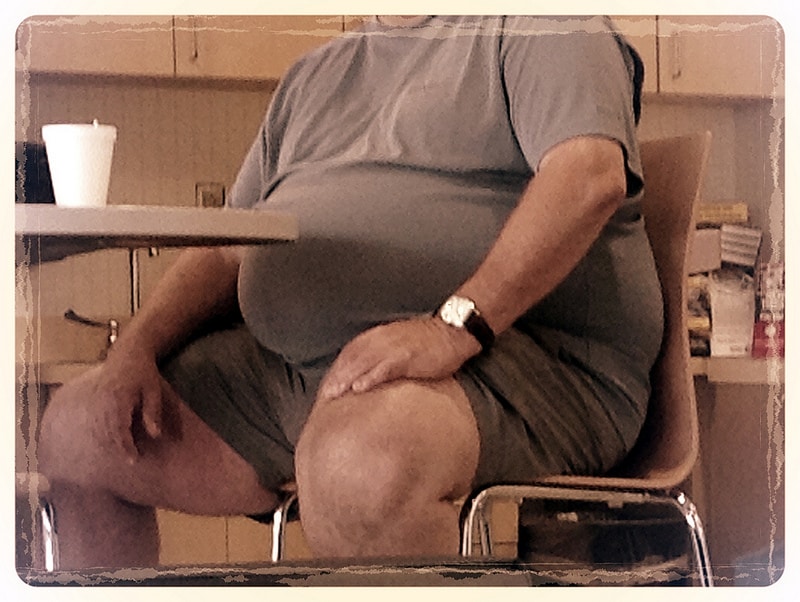 Once more, the source of this post is "The Dark Side of Weight Loss Surgery" by Ed Cara. We have seen how patients who undergo bariatric surgery, and subsequently lose a lot of weight, tend in some ways to fare badly. Even when the post-surgical patient seems to be doing fine, the psychological benefits may alternately spike and drop, or even disappear. People still have families and jobs and all the life circumstances that generate anxiety, sadness, anger, self-pity, and other unpleasant emotions.
The fair-minded author mentions how one study determined that "surgery is linked to overall lower rates of psychiatric disorders three years later." But he also quotes another study that is apparently in direct opposition, which found that "many people eventually returned to the same pre-surgery level of depressed mood they were at three years later."
Also, research done in 2015 revealed that, between six months and a year post-op, 13% of patients "experienced worsening depression." Cara wrote this frightening paragraph:
Researcher Junaid A. Bhatti […] found patients were 50 percent more likely to be sent to the hospital for intentionally hurting themselves — most often by overdosing — in the three years after surgery than the three years before (in total, though, only about 1 percent engaged in self-harm).
While one percent may look like a statistically insignificant number, to the people suffering from depression and even contemplating suicide, the problem is plenty significant. Weight-loss professionals may not be equipped to unpack all of a patient's emotional baggage, but it would be totally possible to focus more attention on two areas.
First, patients can be more effectively taught to expect and cope with the inevitable plateau, and not freak out when the scale shows the same number today as it did yesterday. Second, they can be more thoroughly and helpfully coached through the challenges of a severely restricted lifestyle.
Cara consulted Marci Evans, a dietician and nutritionist whose area of expertise is the treatment of eating disorders, and she said:
The resources that are available for people in terms of support — online communities, classes they can go to — are often led by incredibly inexperienced people who are not qualified clinicians, but other people who have done the surgery…
The concept of support groups is not under attack here, but there is such a thing as "the blind leading the blind," which is what Evans and many colleagues object to. Such groups, if not facilitated by someone who actually understands therapy, can degenerate into the sharing of "dangerous dieting tips […] that echo those promoted among people with eating disorders."
As a cautionary tale, Cara includes the story of Brittany Hudson, who had bariatric surgery at age 22, when her weight was 215 pounds. Over the succeeding year she lost 80 pounds, a process described as a "mental nightmare" of pain and purging. The interview took place six years after the surgery, and the writer summed it up like this:
For years, she battled depression and an eating disorder, binging and throwing up the little food she could swallow down and isolating herself from her friends. Ultimately, it would take six weeks at a rehabilitation clinic in 2012 and several years in therapy before she found lasting relief.
Hopefully, bariatric surgery candidates will become better informed and better prepared to meet the challenges. It may come to pass that the medical profession will step up and address the mental health issue more proficiently. The main message here is an old saying that fits in the most literal sense: "An ounce of prevention is worth a pound of cure."
Your responses and feedback are welcome!
Source: "The Dark Side Of Weight Loss Surgery," Vocativ.com, 01/24/17
Photo credit: Photo credit: Tobyotter via Visualhunt/ CC BY