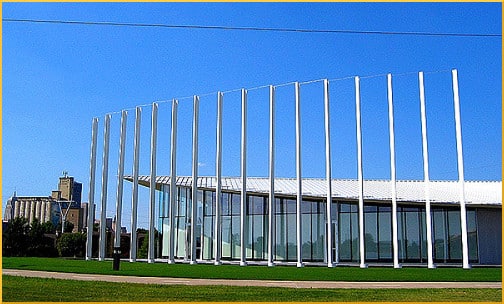 Childhood Obesity News has been following along with the story of Oklahoma City's transformation, as described by Ian Birrell for MosaicScience.com. Mayor Mike Cornett led the people to undertake what was described as a war on fat. Local corporations and institutions pitched in to help with such cornerstones as the website ambitiously titled, "This City is Going on a Diet."
First, Cornett challenged the locals to lose a million pounds. Apparently, the combat paradigm makes sense in this neck of the woods, because it recruited tens of thousands of residents who joined groups according to their family ties, neighborhood affiliations, clubs, churches, or whatever.
Wellness classes were held in libraries and businesses set up friendly fat-shedding competitions. The website dispensed weight-loss advice, information on recreational activities, the opportunity to pair up with an accountability partner, and much more.
Rather than try to tax particular substances like sugar-sweetened beverages, the mayor took the bold step of asking the populace for an across-the-board 1% sales tax hike, and they voted it in. With this annual extra $100 million, and some other available funds, the city was able to start making changes. The concept was to provide more recreational opportunities and green spaces and in general, anything that would make the car-friendly cityscape more appealing to humans.
Things looked up
The positive activity encouraged businesses to invest in upgrading their buildings and surroundings. Developers built new hotels and other projects that gratifyingly lowered the unemployment rate. All those employed people spent their paychecks buying things and contributing to funds that the sales tax amassed.
But aside from launching that tax, at the beginning there really was no "grand plan." Birrell wrote:
The mayor began to look afresh at the culture and infrastructure of his city… This unleashed an incredible range of initiatives, including the creation of parks, sidewalks, bike lanes and landscaped walking trails across the city. Every school is getting a gym.
An incredibly ambitious and costly project turned the urban eyesore of a dried-up river into a three-mile-long water feature "fringed with lush landscaping, futuristic-looking boathouses, bike lanes and floodlights" and, best of all, created "the world's finest rowing and kayaking centre in a Midwest town with no tradition of the sport beforehand."
The exertion of rowing will strip the pounds right off a person. The journalist wrote:
People on paddleboards and school parties on dragon boats share the water with US Olympic teams in training under the searing sun. Efforts are made to attract people from across society: 50 firms have joined a corporate rowing league, while eight local high schools have their own boats.
The first of a series of "Wellness Campuses" was built in an mostly African-American neighborhood:
The slick new building — filled with medical clinics, communal meeting rooms and kitchens for cooking demonstrations — sits in verdant grounds dotted with walking and bike trails. Patients at the private–public partnership can see specialists in everything from nutrition to domestic violence, taking home prescriptions for food boxes and soon even for running shoes and vests.
When enough time had gone by to assess the progress, health professionals confirmed that the obesity rate was growing more slowly, having dropped from a yearly 6% increase to a mere 1%. Other vital statistics improved noticeably too, including a measurable decrease in the overall mortality rate. If other cities haven't already done so, it would be an excellent idea for them to take a close look at what OKC did and continues to do.
Your responses and feedback are welcome!
Source: "The fat city that declared war on obesity," MosaicScience.com, 10/13/15
Photo credit: Allison Meier via Visualhunt/CC BY-SA