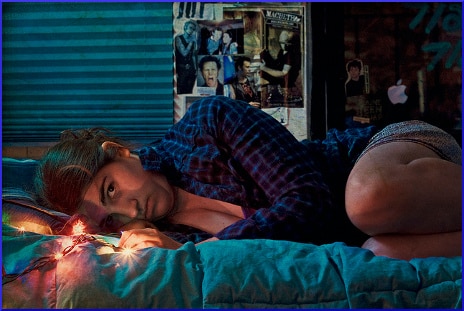 Five years ago, in a New York Times article, Tara Parker-Pope called the sobering reality, and it hasn't changed since then:
Once we become fat, most of us, despite our best efforts, will probably stay fat.
These are indeed discouraging words, the kind that actually steal our courage. We become disheartened, dispirited, disinclined, and experience a slew of other negative mindsets. What has caused such a loss of hope?
For a clue to all the discouragement, let's look even further back at a meta-study from 2001, conducted by University of Kentucky researchers and published by The American Journal of Clinical Nutrition. Studies of studies are useful, of course, especially when new research is restricted by limits, whether financial, humanitarian, or otherwise.
These authors summed it up:
Meta-analysis of observational studies is appropriate in the absence of randomized controlled studies.
Their stated purpose was to examine the "current perception," or assumption that participants in structured weight-loss programs would regain all the lost weight within five years. As meta-studies do, this one correlated the results of 29 previous studies. It only drew from investigations where the subjects were enrolled in structured weight-loss programs, with no do-it-yourself weight losers involved.
Some of the subjects followed VLEDS, or very-low-energy diets, defined by the National Institutes of Health as under 800 calories per day, and at the same time containing "daily allowances of all essential nutritional requirements." Typically, the VLED is liquid and comes in a can. The patient stays on the VLED for two to four months with, if the plan is correctly followed, no other food intake.
It is possible to lose a lot of weight in a short time by this method, but the recommendation comes with a big caveat, and an equally important warning that a low-calorie liquid diet alone is not the entire answer:
In randomized controlled trials VLED-based programs have not achieved significantly better long-term maintenance than conventional programs…

To facilitate maintenance, cognitive behavioral counselling should always be included in a weight reduction programme using a very low energy diet.
Then, there is the HBD, or hypoenergetic balanced diet, which is regular food consumed at the rate of 1,200-1500 calories per day. The Kentucky researchers found that people who wanted to lose weight who started with the VLED were better at maintaining the loss than those who started with the HBD.
But apparently that doesn't mean much, because "long-term maintenance of weight loss after VLEDs is no better than after other forms of obesity treatment." The combination of VLEDs with behavior modification therapy was seen as "an important advance."
They also found that, in the long run, men and women fared equally well or badly, and six of the studies reported that "groups who exercised more had significantly greater weight-loss maintenance than did those who exercised less." Wait a minute — how could it be that only six our of the 29 examined studies indicated that exercise helps?
It seems that the other studies did not include information on physical exertion. The conclusion was:
Five years after completing structured weight-loss programs, the average individual maintained a weight loss of >3 kg and a reduced weight of >3% of initial body weight.
Every little bit helps, but still, 3% of initial body weight does not seem very noteworthy. As the authors of meta-studies invariably do, the Kentucky team included a paragraph explaining any vagueness or seeming contradictions that might be found in their analysis.
In particular, the greatest limitation of these studies is the absence of an accurate estimation of weight changes in an identical untreated population. Thus, weight changes can only be compared with baseline body weights… Predictors of long-term weight-loss maintenance have not been clearly identified because, in large part, there is a paucity of long-term data to test hypotheses.
Your responses and feedback are welcome!
Source: "The Fat Trap," NYTimes.com, 12/28/11
Source: "Long-term weight-loss maintenance: a meta-analysis of US studies," Nutrition.org, 2001
Source: "Very low energy diets in the treatment of obesity," NIH.gov, 2001
Photo credit: Alex Bellink via Visualhunt/CC BY