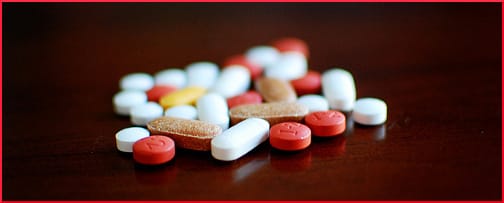 Six years ago, the anti-obesity medicine scene was not encouraging. There was only one specifically weight loss-oriented drug, Xenical (generic name Orlistat), which inhibits fat absorption.
For any proposed drug or combination that pharmaceutical companies came up with, the test results were strewn with reports of hypertension or stroke risk or heart attack risk. Of course, the hopeful manufacturers countered with seductive arguments that boiled down to, "Yes, but being overweight is risky also, so choose the lesser of two evils, namely our pills."
Actually, they explained it a bit more eloquently, citing studies showing that even a 10% weight reduction could lesson a person's risk for Type 2 diabetes and other problems. Also, even if a person only takes pills for a little while, the thrill of seeing the pounds drop away could inspire all kinds of lifestyle changes, and ultimately lead to a normal weight.
And, while weight loss programs have proven to work as well as pills, not everybody can afford the delivery of pre-measured meals or the services of a personal trainer, but, one way or another, almost everybody can afford pills.
FDA reluctant
Still, the Food and Drug Administration put up staunch resistance, and the chance of some startling new discovery seemed unlikely. Critics pointed out that what we really need is not a drug to start us off along the weight loss trail, but a solution to what happens a year or two down the road, when those banished pounds inevitably start sneaking back.
Experts wanted to be shown an answer to that problem, and then maybe there would be some basis for discussion. Observers feared that the drug makers would simply give up on the quest for a silver bullet. Jeannine Stein and Shari Roan wrote:
The last year has been so bleak on the research front that some experts are questioning whether a long-desired safe and effective diet pill can be found.
Then, about three years ago, the aforementioned Xenical was joined by two newcomers, Belviq and Qsymia, effectively tripling the number of weight-loss drugs on the market.
A New York Times article emphasized the serious difficulty with trying out these types of medications, which is that animal testing can't really replicate what goes on with humans. Kevin Corbit said of testing that it is limited to "highly formulaic rodent models."
According to the article:
These laboratory animals are genetically and environmentally manipulated to mimic human weight gain, and do not reproduce certain adverse drug events… The result is a plethora of mice and rats that are metabolically healthy thanks to the drugs, while about a fifth of the world's population and more than a third of Americans stay overweight.
Meanwhile, a drug called Metformin was shown to be useful in lowering the fasting glucose levels of obese children. It did better than a placebo, in reducing their BMI and sustaining that improvement for six months.
Metformin had been used for years to slow down the onset of type 2 diabetes in adults, who used to be the only kind of people who got type 2 diabetes. Now children also get it, but it will be years before anyone can know whether the drug also delays diabetes in the young.
(To be continued…)
Your responses and feedback are welcome!
Source: "A Big Fat Problem," Kansas.com, 01/11/11
Source: "A Grizzly Answer for Obesity," NYTimes.com, 02/12/14
Source: "Metformin improves blood glucose levels and BMI in very obese children," MedicalXpress.com, 12/10/12
Photo credit: Jamiesrabbits via Visualhunt/CC BY