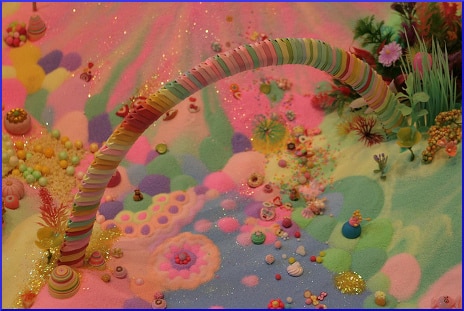 To follow along with the events in the United Kingdom (comprising Great Britain, Northern Ireland, Scotland, and Wales) is as absorbing as binge-watching a mini-series. For the past year at least, the question of the proposed (or, as some might characterize it, threatened) sugar tax has been a bone of contention.
Will it happen, or will it not? And if it does, how extensively will it be defanged? Will it, like some other legislative attempts to cure societal ills, end up as a mere symbolic nod to a principle whose cause is lost? As always in these conflicts over vexed questions, individuals and institutions step up to explain, from various perspectives, just how critical the situation is.
In mid-November, Camille Bienvenu capsulized an article published by the online journal BMJ Open by scientists who looked at 169 sugar-sweetened beverages (SSBs). There is a certain amount of sugar called the "daily allowance," and exceeding it is not recommended. But over half of British sodas have more sugar in them than an individual's whole daily allowance. So even if they didn't eat another grain of sugar throughout the day, they would still be over the approved intake level.
Bienvenu wrote:
According to the researchers' estimations, 73 per cent of all fizzy drinks exceeded daily sugar limits for a child…

Overall, 91 per cent of the drinks reviewed, including dandelion and burdock, elderflower, orange and lemonade, should be marked with a red food warning label for sugar.
Of course, whenever a line is drawn in the sand, someone must challenge it. Several British makers of soft drinks banded together to advise the government that an exception should be made for black-currant drinks. The industry argument is that black currants have lots of great vitamins and antioxidants and stuff, but their juice is simply too astringent to be palatable.
A possible counter-argument goes, "Why must everything be available in liquid form? Maybe black currant extract works best as a tablet or capsule. Go with the flow, and sell it in that shape."
Ribena is one of the companies that want to be exempt from sugar tax even if their black currant product contains a lot of it. But, in other ways, as we have seen, Ribena is making the effort to be a good corporate citizen. Katie Morley reported for the Telegraph:
Ribena recently reformulated its drinks so they contain less sugar and has pledged to reduce sugar levels in its drinks to less than 4.5g per 100g, below the Government threshold for the tax being introduced from 2018.
Another aspect of the sugar-tax story is that SSBs are not the only culprits. Apparently, the British versions of some breakfast cereals contain more sugar than the exact same brands in other countries, and that includes the USA. But, in a strange twist, some products go the opposite way.
Sean Poulter writes:
Even a product as simple as Kellogg's cornflakes has different levels of sugar and salt. For example, they have 10.7g of sugar per 100g in the US, which is 25 per cent more than the product sold in the UK.
Kellogg's reconfirmed its commitment to fulfilling local consumer preferences. When queried about their policies, cereal manufacturers have given some odd responses. The journalist reports:
Nestle also said it had cut the sugar in its products. It pointed out that cereals contained "more of the good stuff — grain, vitamins and minerals — than either sugar or salt."
Let that sink in, and consider whether it means anything.
Your responses and feedback are welcome!
Source: "Sugar over daily limit found in more than half of fizzy drinks," Diabetes.co.uk, 11/15/16
Source: "Sugar tax is unfair to blackcurrant drinks, says Ribena boss," Telegraph.co.uk, 12/05/16
Source: "How UK cereals ramp up the sugar," Daily Mail.co.uk, 11/28/16
Photo credit: Karen Roe via Visualhunt/CC BY