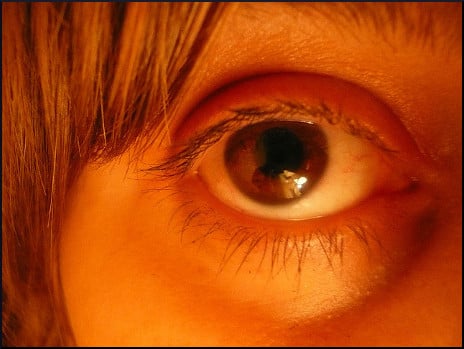 The National Institutes of Health website mentions an interesting 2014 pilot study that "adopts a systems theory perspective to explore associations between parent and child factors and children's body mass index (BMI)." The object was to find out what kinds of family-wide intervention strategies might help to lower the risk of obesity in high-risk children.
The subjects were 40 Head Start-eligible kids and their mothers, and the researchers looked into such areas as demographic risk, maternal depression, negative parenting, and children's impulsivity. The "Abstract" says:
Mothers who reported greater demographic risk and more depressive symptoms showed higher rates of negative parenting. In turn, more negative parenting predicted higher child impulsivity ratings, which were related to higher food approach scores. Finally, children who scored higher in food approach had higher BMIs.
Regarding obesity, demographic risk factors are age, gender, race/ethnicity, genetics, and family history. Age, gender, race/ethnicity and genetics are all objectively provable, which leaves family history as just about the only area in which mothers might be expected to report. A family history of obesity is connected with depressive symptoms, and the combination of those seems to promote negative parenting. (Unless the researchers undertook some form of pervasive and intrusive surveillance, the negative parenting would also have to be self-reported, which would be problematic in itself.)
What is negative parenting? The kind that doesn't work, and leads to bad results rather than good ones. Negative parenting styles include neglectful, permissive, and authoritarian. (The ideal parenting style is considered to be "authoritative" which is very different from authoritarian.)
So, negative parenting causes children to become impulsive, and impulsivity is related to "higher food approach scores." What does that mean? Claudia M E Hunot writes:
Food approach traits, such as "food responsiveness", are associated with a larger appetite or greater interest in food, while food avoidance traits such as "satiety responsiveness" are associated with a smaller appetite and/or a lower interest in food. Research has shown higher scores on food approach traits and lower scores on food avoidance traits are associated with increased weight and weight gain.
A very recent study, titled "Food Approach and Food Avoidance in Young Children: Relation with Reward Sensitivity and Punishment Sensitivity," was set out to explore the hypothesis that "individual differences in Reward Sensitivity and Punishment Sensitivity may determine how children respond to food." The "Introduction" states:
In the current study, eating behaviors and thoughts that involve a movement toward or desire for food are labeled as Food Approach (e.g., overeating, emotional eating, external eating, eating in the absence of hunger, enjoyment of food), while eating behaviors that involve a movement away from food are labeled as Food Avoidance (e.g., food neophobia, picky/fussy eating, slowness in eating, emotional undereating).
To return to the demographic risk factors, it appears that both family history of obesity and maternal depression are associated with negative parenting, which is associated with child impulsivity, which is associated with a higher food approach score, which is associated with weight gain. Family history can't be changed, so it seems that the only factor left to work with is maternal depression.
Is this the secret to ending childhood obesity? If so, the prognosis is grim. What intervention strategy could lift the depression that afflicts millions of mothers worldwide?
Your responses and feedback are welcome!
Source: "Psychosocial pathways to childhood obesity: a pilot study involving a high risk preschool sample," PubMed.gov, December 2014
Source: "Child Obesity Brief," SanDiegoCounty.gov, undated
Source: "Types of Parenting Styles and How to Identify Yours," Vanderbilt.edu, 12/10/13
Source: "Measuring appetitive traits in adults. What do we know about their relationships to weight," UCL.ac.uk, 07/06/16
Source: "Food Approach and Food Avoidance in Young Children: Relation with Reward Sensitivity and Punishment Sensitivity," NIH.gov, June 2016
Photo credit: Helen Harrop (creating in the dark) via Visualhunt/CC BY-SA