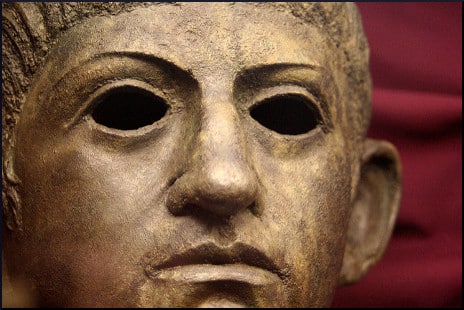 In the effort to reverse the childhood obesity trend, many experts believe that treatment must be family-based and must include, along with education about nutrition and exercise, training in behavior modification. Usually this would involve the parents and kids attending weekly hour-and-a-half sessions.
It's good to know that family participation is essential, but along with that knowledge comes a big problem. For many parents, because of economic, geographical, and work-commitment conflicts clinic-based programs are just too much to deal with.
In early 2013 a study from the San Diego School of Medicine showed that a self-help program, as long as it is guided by clinicians, can work quite well. In fact it is claimed that this "low-intensity" study was the first to demonstrate that self-help programs could be successful.
The leader of the National Institutes of Health-funded study was Kerri Boutelle, Ph.D., whose expertise is in pediatrics and psychiatry. The subjects were 50 children ages 8-12, either overweight or obese. The family would receive a manual, with instructions to read a chapter each week at home, and work on implementing the described skills.
They would come to the clinic only once every two weeks, for a brief (20-minute) meeting with an interventionist. According to the press release:
The results of the guided, self-help intervention program showed a significant decrease in BMI immediately after completing the 5-month treatment, losses that were maintained six months later.
"Maintained six months later" are the key words, because we hear distressing reports about fat camps and residential programs, and even about surgical procedures. It seems to be rare for a child to keep the weight off, once she or he is released back into familiar surroundings and normal routine — not to mention, the same family members and friends. It seems, too, that more longitudinal studies are needed, and the problem with them is that no matter how many resources are thrown into the project a 5-year or 20-year study can't be hurried along.
In the following year, David Bornstein described a similar program for The New York Times. Known as Head Start Trauma Smart, and based on an "intervention framework known as ARC (Attachment, Self-Regulation and Competency)" it was developed by the Crittenton Children's Center and every year serves more than 3,000 children in parts of Kansas and Missouri.
The Head Start Trauma Smart magazine laid out some of the problems engendered by dysfunctional families and chaotic environments:
Left untreated, we now know that childhood traumatic events are strongly correlated to increased risk for alcoholism, drug abuse, depression, suicide attempts, nicotine addiction, sexually transmitted diseases, obesity, heart disease, lung disease, skeletal fractures, and liver disease.
Chronic childhood adversity can impede the brain from developing normally. Without the ability to call upon memory or sequential thought processes to cope with problems children are unable to make good decisions. This includes decisions about eating patterns.
In many cases, children will overeat for comfort, to drown out the feeling of profound unsafety. The CEO of Crittenton, Janine Hron, says:
Their emotions overwhelm them. They have difficulty sleeping, difficulty tracking in class, they act out, and then they get kicked out of school.
They also are at risk of becoming obese, a condition that introduces a whole new batch of problems into an already troubled life.
Your responses and feedback are welcome!
Source: "Is guided self-help effective in treating childhood obesity?," UniversityofCalifornia.edu, 04/03/13
Source: "Teaching Children to Calm Themselves," NYTimes.com, 03/19/14
Source: "Creating Trauma-Informed Head Start Communities," SaintLukesHealthSystem.org, Summer 2013
Photo credit: Nic McPhee via Visualhunt/CC BY-SA