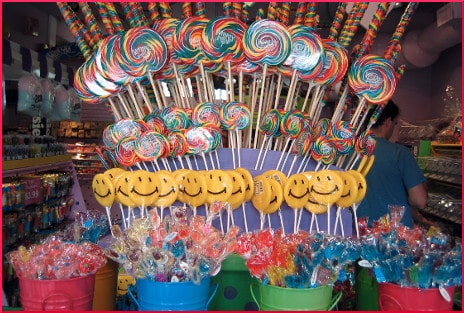 Following along with the recent history of obesity suppression efforts in the United Kingdom, last fall activist chef Jamie Oliver sponsored a petition meant to convince the government to tax sugar-sweetened beverages (SSBs). He pointed out that such a tax could bring in £1 billion per year, which, if used properly, could make a slight dent in the nation's annual £9 billion expenditure on treating people with diabetes.
Though Oliver's petition gathered more than 140,000 signatures, it failed to sway the government, which didn't act. Foodingredientsfirst.com wrote that many Brits were dismayed by the failure of similar tax measures in other countries.
Sirpa Sarlio-Lähteenkorva, of Finland's Ministry of Social Affairs and Health, wrote in the British Medical Journal:
When some foods become more expensive consumers tend to look for cheaper substitutes. These cross elastics of demand need to be considered carefully when planning food taxes. It has been suggested that to influence consumption the price increase has to be at least 20%…

The potential for improved health is greatest when combined with incentives for choosing healthier foods.
One incentive for making more healthful choices is to not have junk food shoved into one's line of vision all day long. The retail chain Morrisons announced that it would change the environment of its checkout lines to only hold fruit and nut snacks rather than candy. Readers will recall that Morrisons has already been doing this for one-fifth of its checkout lines, and, apparently, harassed parents let their appreciation be known.
Their move to junk-free checkouts was scheduled to be completed by February of 2016. However, as of March, the British press was still referring to "a pledge from Morrisons."
In October of last year, Public Health England (an operationally autonomous executive agency of the Department of Health) issued a 48-page report titled "Sugar Reduction — The Evidence for Action." It covers the Scientific Advisory Committee on Nutrition's (SACN) "Carbohydrates and Health" report, the potential cost savings that the government's health budget would experience if SACN's recommendations were followed, and programs called Change4Life, 5 A Day, and Eatwell.
Also in October, health secretary Jeremy Hunt was criticized for refusing to disclose the results of a scientific review of the sugar tax issue. Hunt said the report would be published later in the year, but segments of the public resented the fact that he had already been dragging his feet since previous July.
Meanwhile, the National Health Service maintained that SSBs and junk food kill 53,000 of the Queen's subjects each year and cost the equivalent of nearly $8 billion. The British Medical Association was still holding onto the demand for a 20% tax on fizzy drinks, and the Coca-Cola Company was discovered to be funding quite a lot of supposedly neutral scientific research.
Your responses and feedback are welcome!
Source: "British Government Rules Out Tax on Sugary Drinks, Despite 100,000-Strong Petition," FoodIngredientsFirst.com, 09/23/15
Source: "UK: It's time for govt to wake up to 'obesity time bomb', expert warns," FreshFruitPortal.com, 09/29/15
Source: "Sugar Reduction — The Evidence for Action," gov.uk, October 2015
Source: "Too Sweet to Handle: UK Health Minister Sugarcoating UK Obesity Crisis," SputnikNews.com, 10/12/15
Photo credit: Ruth Hartnup via Visualhunt/CC BY