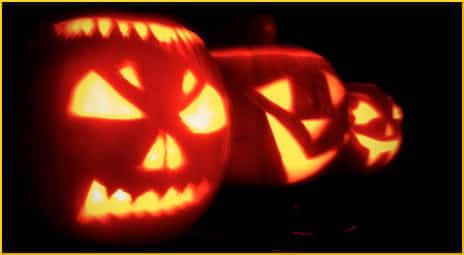 We have walked, step by step, through some possible ways to handle Halloween with a three-pronged intention: minimize candy acquisition, minimize candy retention, and minimize candy consumption. In this timeline, the children are back from their trick-or-treat journey, and, ideally, caregivers and kids have negotiated the ensuing decisions beforehand.
As we have shown, negotiations are not wide-open. There are definite boundaries — for instance, before trick-or-treating, kids will eat a supper that includes a vegetable. Which vegetable? That's negotiable. A parent might agree to provide a special excursion, if the kids agree to give away half their Halloween swag. But they get to decide which items to donate, and which charity receives the donation.
Here are more ideas about how a creative approach, plus previously made agreements, can potentially take this popular holiday to the next level. It's worth doing, and doable.
Post Trick-or-Treat Protocol
If your household is distributing treats of any kind, you and your kids figure out together, ahead of time, what will happen to the leftovers. Edible leftovers, obviously, won't be saved for next year. If you gave out some other kind of treat, as described in the Childhood Obesity News post "Remodeling Halloween," let the kids decide whether to put away the remainder for next year. It's probably not a big deal one way or another, but let them make some decisions and you're more likely to get your way about other matters, without pushback.
One agreement that should be put in place is about how much can be consumed back home on the night itself. Negotiate the amount of swag that will be surrendered, by weight or by piece. This might be a good time to sneak in some math. It is in the child's interest to know whether keeping 10 items is better than keeping one-tenth the of the entire haul.
In return for setting a limit (and sticking to it) what does the child get? You might plan an activity that removes the focus from eating. This is a great time for a photo session, especially if you and/or your kids have made your own brilliant, innovative costumes. If you decorated your yard, porch, hallway, or living room, don't forget to document those accomplishments.
Take pictures of the candy haul, and then put it away for the time being. Tell stories about interesting things that happened while collecting the thousands of calories. Remember funny incidents from other Halloweens. Call friends or relatives and ask how their holiday went. Tell ghost stories. With preparation beforehand, you can use this time to play an elaborate, spooky game like the one immortalized by the writer Ray Bradbury.
It might be interesting to take a look at this article by Lizzie Hedrick, titled, "Parents can use Halloween as a teachable moment." She quotes Donna Spruijt-Metz, whose mother taught her to evaluate the contents of her Halloween collection bag and think about what was worth keeping. This is important because kids tend to simply eat whatever is available, even if they don't particularly enjoy it.
The object of all these suggestions is to demonstrate that, just because people have piles of candy, they don't have to cram all it down their throats in one sitting. Another objective is to remind parents that little children need time and approval from their parents.
These are ways to spend quality time with people who, in their heart of hearts, value your attention more than sugar. If you want a candy-less Halloween, or anyway with less candy, provide enough entertaining activities, and that just might be possible.
Your responses and feedback are welcome!
Source: "Parents can use Halloween as a teachable moment," USC.edu, 10/30/15
Image by Dan Foy