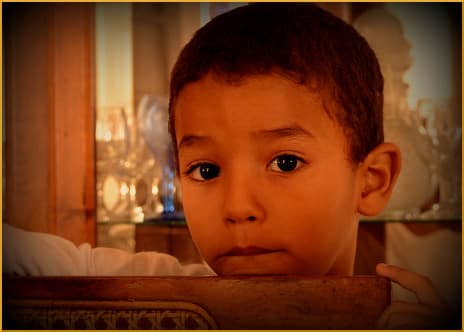 Studies have found that women afflicted with anorexia nervosa possess fewer total gut bacteria, especially of particular varieties. It's a mental/emotional health problem that correlates with countable quantities of microbiota.
Organisms that populate the digestive tract play a role not only in food digestion and nutrient absorption, but in pain perception, vulnerability to sickness, resiliency, stress management, and decision-making. They have sensory, signaling, and immune functions and can exacerbate or alleviate systemic inflammation. Sending their molecular messengers through the central nervous system, they influence glucose and lipid blood levels and mess with the liver's cellular metabolism.
They are known to influence and, one might even say, manipulate our psychological states. As Dr. Billi Gordon writes:
These little critters affect mood, perception, and other types of cognitive function that influence your health, relationships, job, and last but not least, your boyish or girlish figure.
Obviously, negative mental states influence such behavior as binge eating. Peter Andrey Smith reported for The New York Times:
Micro-organisms in our gut secrete a profound number of chemicals, and […] among those chemicals are the same substances used by our neurons to communicate and regulate mood, like dopamine, serotonin and gamma-aminobutyric acid (GABA). These, in turn, appear to play a function in intestinal disorders, which coincide with high levels of major depression and anxiety.
The mechanism by which the antidepressant Zoloft works doesn't seem to be known, but it affects dopamine and serotonin and a number of other brain chemicals. Childhood Obesity News mentioned how researchers would like to replace bariatric surgery with nutritional intervention, and some harbor the ambition of pushing pharmaceutical intervention into obsolescence, all of which might be possible by remodeling the patient's microbiome.
Depression
The further on the spectrum toward "severely obese" first-graders are, the more likely they are to complain of pain, visit the school nurse, and (eventually) drop out of school. In a study of well over a thousand six-year-olds from eight Oklahoma counties, Dr. Amanda W. Harrist found that severely obese children are more likely to be socially withdrawn, depressed, and even aggressive.
Particular microbes influence serotonin production, which impacts food intake, sleep, the regulation of appetite, and the sense of well-being. Although serotonin is regarded as a brain chemical, approximately 80% of it is produced in the gastrointestinal tract.
Scientific American reported on a study in which healthy volunteers who consumed a mix of two particular bacteria, Lactobacillus helveticus and Bifidobacterium longum, experienced less anxiety and depression. Dr. Emily Deans investigated the link between clinical depression and internal inflammation, and examined schizophrenic patients who "often have extensive inflammatory changes in the GI tract," along with the possibility that dopamine blockers work because they reduce inflammation in the digestive system.
She wrote:
Folks with schizophrenia tend to have markers of inflamed guts and have reactions to common food proteins in wheat and dairy, gluten and casein… Could these vulnerabilities somehow begin in the brain? Or does the issue start with the gut, immune activation, and systemic poisons (neuroactive food fragments and infections) hastening an inflammatory decline in the brain in the genetically vulnerable? Do antipsychotics work by being anti-inflammatory in the gut, by decreasing dopamine activation in the brain, or both? (or neither?).
Dr. Emeran Mayer says that overweight people show a different dopaminergic response to food cues, and adds this sad observation:
Studies have also shown that the area of the brain that releases dopamine from the actual hedonic pleasure of eating decreases in compulsive overeaters compared to normal eaters. How tragically ironic that is. It seems overeaters eat more, but enjoy their food less.
Your responses and feedback are welcome!
Source: "Much More Than a Gut Feeling," PsychologyToday.com, 07/22/14
Source: "Can the Bacteria in Your Gut Explain Your Mood?," NYTimes.com, 06/23/15
Source: "As early as first grade, children with severe obesity are more likely to be ostracized," ScienceDaily.com, 05/25/16
Source: "Why we feel emotions in our guts, and what microbes have to do with it," LATimes.com, 07/08/16
Source: "9 Weird Things Killing Your Gut," Rodalewellness.com, 04/08/14
Source: "Gut Bacteria May Exacerbate Depression," ScientificAmerican.com, 11/01/13
Source: "Schizophrenia and the Gut: Intestinal inflammation is linked to major mental illness," PsychologyToday,com, 09/21/12
Source: "From the Desk of Emeran A. Mayer, MD," UCLA.edu, Spring 2014
Image by Felix Batista