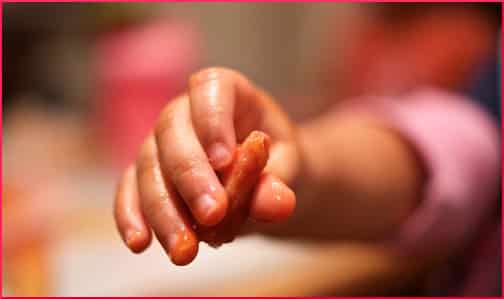 This post continues to follow the progress of efforts to end child obesity in the United Kingdom. Previously, we saw that suggestions included making local laws about the number and placement of fast food establishments, or "takeaway outlets," and creating a branch of the military to confront obesity as if it were another type of natural disaster, or even a terrorist attack.
Early in 2015, it was reported that one in 10 U.K. children started school obese at age four. By the time they got out of primary school, one in five (twice as many) were rated obese.
Unsurprisingly, children from the economically deprived stratum of society were in the worst trouble. It was news like this that stirred up motivation coach Steve Miller, who urged the country to initiate "Warn a friend they're fat day," and went on to suggest that parents of obese children should receive three warnings and then be incarcerated for a term of two years, or (the more merciful alternative) have their children taken away to be raised by someone else.
Around the same time, Sarah Boseley reported in The Guardian that poor diet accounted for as many as 70,000 deaths annually in the United Kingdom, costing the National Health Service (NHS) as much as six billion pounds (close to $8 billion USD) each year. The British Medical Association urged restrictions on takeaway outlets, and stronger efforts to get good food to school children and to keep bad food away from them.
Britain had been rubbing along for years with the soft-drink industry's voluntary action, self-policing, blah blah blah, and a lot of people were sick of it, realizing that they and their kids were sick from it. The Royal College of Physicians issued a statement from its president, Professor Jane Dacre:
Although it is the NHS that is responsible for helping individual patients with the consequences of poor diets, the way to prevent this happening in the first place is to take action across the complex pattern of our lives — our environment, our transport, our leisure activities, our shopping and eating habits, and our education. Every government department should be not just passively aware of these issues, but actively producing policies to support the reduction in obesity and health harms.
The Scientific Advisory Committee on Nutrition warned the Queen's subjects that they should cut their sugar intake by half, at least. The British Medical Association thought this would be an opportune time to call loudly for a 20% tax on sugar-sweetened beverages, which would pay for fruit and vegetable subsidies to benefit the poor.
The Department of Health (DOH) replied that the government was not considering such a measure. A total of 140,000 people signed a petition supporting the sugar tax.
Malcolm Clark, speaking on behalf of the Children's Food Campaign, said:
It seems absurd that the Government is prematurely ruling out a potent part of its arsenal for reducing excessive sugar consumption. If the Government is serious about tackling childhood obesity and diet-related ill health, then a sugary drinks duty must be one of the options that are on the table for consideration.
Still, the DOH nixed the soft drink tax notion.
Your responses and feedback are welcome!
Source: "Childhood obesity: Number of overweight kids doubles by end of primary school years," Mirror.co.uk, 03/03/15
Source: "Doctors demand a 20% tax on sugary drinks to fight UK obesity epidemic," TheGuardian.com, 07/12/15
Source: "British Government Rules Out Tax on Sugary Drinks, Despite 100,000-Strong Petition," FoodIngredientsFirst.com, 09/23/15
Photo credit: Nana B. Agyei via Visualhunt/CC BY