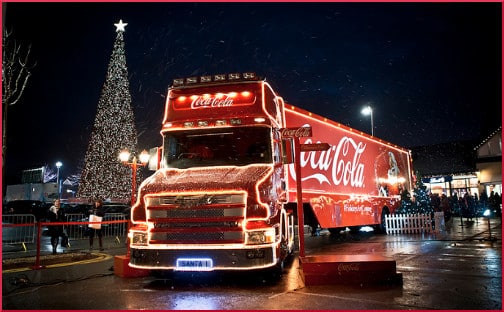 Yesterday, Childhood Obesity News related how Coca Cola issued a two-minute propaganda video titled "Coming Together," that was perceived by the Center for Science in the Public Interest (among others) as being full of untruths. For instance, Coke talked about how the beverage industry "voluntarily" changed the products it makes available in schools. In the CSPI's eyes, this happened because parents, school boards and states got active and succeeded in getting the sugary drinks kicked out.
To add to the general backlash against the industry, someone calling himself "John Pemberton" remixed the "Coming Together" video using its original visuals but substituting a voice-over narration that states the ugly truth about sugar-sweetened beverages. The name is presumed to be fake because the historical John Pemberton was the pharmacist (and morphine-addicted wounded veteran) who invented the original Coca-Cola formula.
Coke kicked it up a notch by creating more propaganda, described by Stephanie Strom for The New York Times as follows:
A second ad, to be broadcast Wednesday during the first episode of the new season for "American Idol," will focus on consumers, emphasizing the calories in a can of soda and offering ideas about how to work them off, like walking the dog for 25 minutes, doing a victory dance or even laughing.
The corporation positioned this new video masterpiece as "information" because, as a spokesperson assured the press, "We've learned that consumers love more information from us." Coke also suffers from some bizarre variety of messianic delusion, believing that "Coke has the power to connect people in a way that can help solve issues."
Public Health attorney Michele R. Simon commented:
They are downplaying the serious health effects of drinking too much soda and making it sound like balancing soda consumption with exercise is the only issue, when there are plenty of other reasons not to consume too much of these kinds of products.
Of course, there is more to propaganda TV commercial spots. Advertising and public relations overlap, sometimes into the realm of extreme excess. We have mentioned Coke's "Holidays Are Coming" truck, which last year rolled up to more than 40 United Kingdom locations. A member of Parliament issued a public statement making it clear that the traveling pop stand was not welcome in the city of Leicester.
This year, in a different part of England, politician Richard Kemp is equally appalled (his word) by the gaudy promotion, and has already begun a campaign to keep the truck out of his city this Christmas. He says:
In Liverpool, sugar is the new tobacco. At 11 years of age, 30 percent of the children in our city are obese, one in 10 of those are clinically obese. Almost all of them will become obese adults with a cost to the NHS of 5.1 billion pounds a year (6.72 billion US dollars). This takes no account of the personal misery… the shortened lives… the cost to businesses they work for…
Meanwhile, New Zealand contemplates a measure that would eliminate one of the most obvious sources of advertising, the product container itself. Next year, plain packaging for tobacco is supposed to go into effect, and anti-soda activists would like to see beverages treated the same way. On the "pro" side, research has shown that warning labels get more attention on plain packaging. On the "con" side, the ability of plain package to reduce smoking behavior has not yet been convincingly demonstrated.
Thanks are due to New Zealand Herald reporter Nicholas Jones for capturing a quotation from Olly Munro, president of the New Zealand Beverage Council, that is the epitome of tiresome elitist whining:
I think it is very unfair to try and compare tobacco and sugar-sweetened beverages to each other. They are completely different products, and there's no way that you can compare the two of them.
Your responses and feedback are welcome!
Source: "Coca-Cola Obesity Ad Translated from Cokespeak to English," CSPInet.org, 01/25/13
Source: "In Ads, Coke Confronts Soda's Link to Obesity," NYTimes.com, 01/14/13
Source: "Liverpool Politician Wants to Ban Coca Cola Christmas Truck Over Obesity Worries," SputnikNews.com, 08/20/16
Source: "Plain packaging and warning labels on soft drinks could reduce obesity," NZHerald.co.nz, 09/01/16
Photo credit: W_Minshull via Visualhunt/CC BY