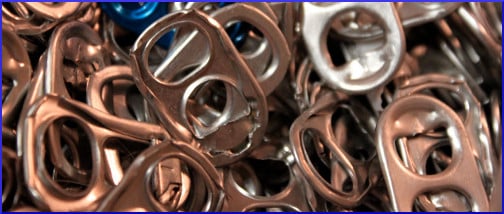 For anyone interested in health, and especially in obesity prevention, there is truly no end of amazement and amusement in the preposterous nonsense spewed by the sugar-sweetened beverage industry.
Last fall, Prof. Peter J. Rogers of the University of Bristol was interviewed by MedicalResearch.com about the astonishing assertion that diet soda has no connection with excess weight. His study was published by the International Journal of Obesity, and the Medical Research interviewer asked about its background. Apparently, low-calorie sweeteners had received a bum rap.
The bad reputation came, allegedly, from "selective reporting of studies and outright speculation," and this team of researchers set out to clean up diet soda's besmirched name. "Our aim," Prof. Rogers told the interviewer, "was to review the totality of evidence on this subject."
His other statements included the idea that "Indeed, in some contexts low-calorie sweeteners may be better than water perhaps…" and while a scientist may get away with using an honest qualifier when the results are not crystal clear, the use of two of them — "may" and "perhaps" — in the same sentence, reminded critics of what are commonly called "weasel words."
When asked what recommendations the findings might suggest, Prof. Rogers said that having a low-calorie sweetened drink might reduce a person's desire for dessert.
The original article can be seen here and the most interesting part is the Conflict of Interest section, in which several of the study authors declare grants from Sugar Nutrition, UK; from the Dutch Sugar Bureau, and from Canderel (manufacturer of aspartame artificial sweetener), as well as other connections that might be considered improper.
After the year-end holiday clamor had passed, several interested media outlets commented on the study, some with a rather shrill tone. This excerpt is from a mild-mannered one:
Scientific research claiming that diet drinks could be better than water at helping people lose weight was funded by an industry body which includes Coca-Cola and PepsiCo among its members…
That "industry body" is ILSI Europe, which paid fees of around £750 ($1,000 USD) to some of the co-authors. Journalist Jonathan Owen went on to say:
Although more than 5,500 papers were reviewed, the comparison of diet drinks with water was based on just three. Two did not find any significant statistical difference in weight loss, and only one paper, funded by the American Beverage Association, found that those drinking diet drinks were more likely to lose weight.
Wow, talk about "selective reporting"! Perhaps the study authors should be congratulated for their persistence in plowing through 5,500 scientific reports to find one that supported the result they were looking for. But the Alliance for Natural Health noted that…
[…] women who drink diet sodas are much more likely develop heart disease and even die than other women. Women who consumed two or more diet drinks a day were 30% more likely to have a heart attack or other cardiovascular "event," and were 50% more likely to die than women who rarely drink diet sodas.
They also called the Rogers study "bizarre" and scolded, "Liar, liar, pants on fire," before finishing up with:
Shame on those involved in this for thinking that their manufactured, aspartame-filled beverages can improve upon water — the essence of life!
Your responses and feedback are welcome!
Source: "Low Calorie Sweeteners Not Linked To Weight Gain," MedicalResearch.com, 11/12/15
Source: "A recent study that said Diet Coke can help you lose weight was quietly funded by Coca-Cola," independent.co.uk, 01/17/16
Source: "'Diet Coke Is Healthier than Water!'," anh-usa.org, 02/02/16
Photo credit: Allison Matherly via Visualhunt/CC BY