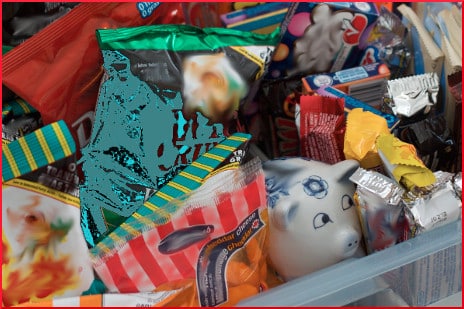 Several online companies now offer a service that delivers healthful, natural snacks to the subscriber at regular intervals. The brands are Naturebox, Vegan Cuts, Conscious Box, Graze, and many more. Anyone may watch dozens of YouTube videos in which various customers taste-test the contents of their snack boxes. After sampling the gluten-free chipotle sorghum pilaf, a person can generally order larger amounts. The snack box is an interesting business model.
If they have any class at all, the various companies make available the complete nutritional and caloric information on each snack. For the skeptical consumer, some review websites offer "best of lists" with recommendations or the opposite. Graze.com attracted Dr. Pretlow's attention because in the medical community, one school of thought describes grazing as a form of binge eating.
Devil's advocate
Admittedly, these products would be useful in gift situations. In the old days, a professional in almost any field might give business friends candy or liquor on holidays. Now, fear of criticism might persuade someone to give healthful snack subscriptions instead. A six-month membership would be an ideal gift in another way. Because the customary holiday glut of food offerings can be oppressive, a monthly dose of natural snacks, stretching over half the year, might be a welcome innovation. Also, one of these snack assortments would be nice to have on hand when guests drop by.
They could be great for people in offices, who don't want to buy vending machine crap or tote food in which, face it, is kind of uncool. Just sign up for delivery and, voila! It's righteous snack time!
But aside from a few special circumstances, does the world really need more noshes? Big-picture-wise, it probably is better for people to eat dried cranberries than bite-size atrocities bloated with sugar, salt, and grease. (Viewing the big picture from a different angle, there are plenty of people in the U.S. whose entire monthly food stamp allotment would not cover the price of one snack box.)
Hot or not?
That these services exist is open to several possible explanations. Just as some individuals are capable of civilized, controlled social drinking, there probably are people who enjoy the occasional snack without going overboard. For them, these products are appropriate.
Let's talk about the people who can't stop with just a little bit of their addictor. When someone embarks on Dr. Pretlow's W8Loss2Go program, one important aspect is the identification and elimination of problem foods. That's just how it works. An alcoholic who goes into A.A. is cut off from all kinds of drugs, and the morbidly obese have to give up their favorite treats — but there will be many more kinds of okay foods than not-okay foods. In this respect, a person addicted to overeating is much more fortunate than an alcoholic. But, bottom line, some things will just be off-limits.
Oh no, not snacks!
In another stage of the process, snacking is ended. What??? There must be a misunderstanding, because aren't some weight loss diets totally based on snacking or grazing? Maybe so, but W8Loss2Go is not a diet, it's a life-saving lifestyle. Now, listen to what Dr. Pretlow says about the W8Loss2Go trials:
More than 70% of the young people in our past threes studies involving over 100 participants were able to completely stop snacking. Most were surprised that they were able to do this and even more so that they didn't miss it. Furthermore, stopping snacking avoided the seesaw effect of increased snacking when mealtime amounts were reduced.
In other words, if snacking is accepted, then when the stage of cutting down meal portions comes along, participants will tend to compensate for smaller meal servings by dishing out bigger snacks for themselves. So, no snacking.
Your responses and feedback are welcome!
Photo credit: tuchodi via Visualhunt/CC BY