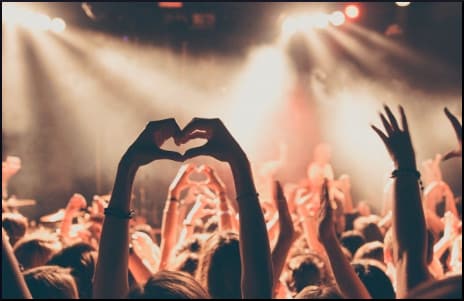 Yesterday, Childhood Obesity News reviewed the advertising careers of two gigantic music stars, Beyoncé and Katy Perry, who have been criticized for lending their names and images to the promotion of sugar-sweetened beverages. But why should anyone begrudge these hard-working entertainers their juicy corporate contracts?
One answer comes from Susan Linn, speaking on behalf of the Campaign for a Commercial-Free Childhood:
There's no moral, ethical, or social justification for marketing any product to children. Advertising healthier foods to children is problematic. We want children to develop a healthy relationship to nutrition and to the foods that they consume. Advertising trains kids to choose foods based on celebrity, not based on what's on the package.
Many other famous performers have been raked over the coals for taking what is widely regarded as unclean money. Singers are most commonly seen in advertisements, but sports figures are prominent too.
Marie Bragg, Ph.D, of New York University's College of Global Public Health, is a clinical psychologist who specializes in food policy and obesity. She is interested in such matters as how and why the choices of people are manipulated in grocery stores and restaurants and in the online environment, and how people handle the information presented by food packaging.
Several years ago she carried out a study of paid endorsements made by celebrity athletes for energy-dense, nutrient-poor products, and determined that teens are more likely than adults or children to see these ads. Pointing out a fact often mentioned by Dr. Pretlow, that health education alone cannot end the obesity epidemic, Prof. Bragg wrote:
What do we expect to happen when the best tasting and cheapest foods are the worst for you? The biggest take home point is that health education is not powerful enough in isolation, but if we combine a variety of environmental policies, we can create an environment that's healthy by default.
More recently, Prof. Bragg's team published another study blaming sports stars and entertainers for contributing to obesity by advertising unhealthy products. We can't mention them all here, but among singers, Nicki Minaj sold Pepsi, Taylor Swift sold Coke, and Justin Timberlake sold McDonald's (and received $6 million for one three-minute jingle). Lionel Richie has advertised Taco Bell and beer; Madonna got in early with Pepsi as far back as the late 1980s; Britney Spears and Pink followed her example. Glamorous model Cindy Crawford has sold Pepsi and Pizza Hut.
In 2012, basketball star Michael Jordan was widely censured for peddling Gatorade, and in the following year additional athletes (Peyton Manning, LeBron James and Serena Williams) received scoldings for promoting fast food and junk food. Even President Obama was chastised for eating junk food in public, at a time when the First Lady was growing a White House garden and trying to halt the childhood obesity epidemic.
Your responses and feedback are welcome!
Source: "The tricky business of advertising to children," TheGuardian.com, 02/24/14
Source: "Marie Bragg, PhD," NYU.edu, undated
Source: "Katy Perry under fire for promoting childhood obesity by shilling Pepsi," Examiner.com, 10/21/13
Photo via VisualHunt.com