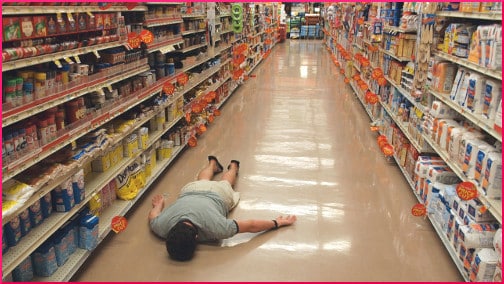 Could one post be enough to catalogue and recall the highlights of so many mentions of sugar and its addictiveness? Not possible! Here is another collection of past articles that have featured sugar, and it even includes former attempts at curating them all. Has any other substance, except maybe opium, nicotine or alcohol, inspired so much controversy and drawn to itself so much animus?
World-renowned chef and health activist Jamie Oliver is one of sugar's staunchest opponents. He worries about its effect on each human within its reach, and its effect on society as a whole, quoting the statistic that 68% of the cases dealt with by Britain's National Health Service are somehow rooted in sugar.
Oliver is haunted by the thousands of teeth yanked prematurely from the mouths of children. His visits to Mexico are not carefree vacations, but nightmares that present such sights as women feeding Coca-Cola to their offspring. Even his documentary film Sugar Rush could not contain all vilification this gentleman would like to fling at sugar.
Almost everyone has a love-hate relationship with the chemical in its various forms. We know how terribly it affects us and our children, but we can't let it go. And no wonder, because we are inducted into the sugar army from our earliest days on earth. Sugar is the alcohol of childhood, and except for the exceedingly rare individual, most of us were taught to crave its unique intoxication before we knew any other flavors.
It comes in liquid and solid forms, and can be added to just about anything. Its versatility and availability are two of its strongest weapons. Sure, certain pharmaceuticals are said to be capable of breaking its addictive hold, but the possible side effects are harrowing.
While we are on the subject, let's list the previous collections:
Of course, many of these pieces mention the white crystal's addictiveness, but some of them, like "The Sugar Addiction Story" and "Highlights from 'The Cost of Sugar Addiction'" (describing a 4-part series) really go into hideous detail. Enjoy!
Your responses and feedback are welcome!

Photo credit: TheeErin via Visual Hunt/CC BY-SA