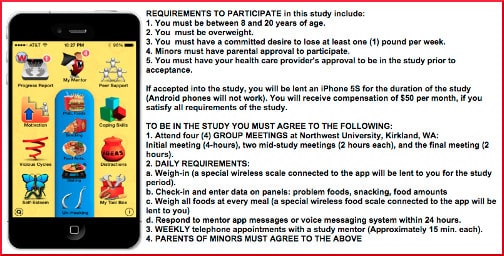 People are overweight or obese because of their addiction to nutrition-negative food. Dr. Pretlow has suggested that a lack of motivation for losing weight might be the fear of withdrawal symptoms, which are quite real, but not as bad as people imagine. Understandably, no one wants to go through the unhooking process, but those who do find the outcome very rewarding.
Lack of motivation also springs from the fear of losing a successful coping mechanism. Life is very stressful, and a hot-fudge sundae can cure a lot of hurts. Of course, that is an illusion, and the idea's lack of validity is one of the things that successful weight-losers learn.
But if they were overeating as a coping mechanism, what did they switch to? What new coping skills do they employ? And how do they stand firm against the food industry's "engineering of food to maximally satisfy their emotional (addictive) needs?"
Even people with success stories do not often fulfill our craving for an explanation of what their motivation was, and how that translated into success. Dr. Pretlow has pointed out that there are more than 5,000 weight loss success stories on the National Weight Loss Registry and over 1,000 on his Weigh2Rock website, and yet no narrative seems to definitively nail it down. He says:
The fact that losers never seem to know how they actually did it, implies a root cause that's quite deep and psychologically complicated.
When newly-slim celebrities do know exactly how they did it, usually they have a product to sell. That is not to imply that all products are bad, or all celebrities tell fibs for money. Still, those things happen often enough to cause doubt. If only we lived in the kind of world where all first-person testimony could be depended on! Dr. Pretlow is also curious about other areas of mental activity.
In their success stories the kids (and adults) never say why they let themselves get that way to begin with. Perhaps it's so gradual that they aren't aware it's happening.
The fourth W8Loss2Go App Pilot Study is currently underway. Applicants were asked questions about their motivation, such as, "How much does being overweight bother you?" Other questions concerned their commitment, confidence, and willingness to change.
Also important was the degree of family support that could be expected, and the person's willingness to weigh and measure food and report in about it. Applicants also had to be on board with weekly 15-minute phone appointments with a study professional.
In the previous pilot study, the exit questionnaires showed that the largest number of participants wanted to lose weight, while the next-largest group were attracted by the nominal payment they would receive for taking part. The third-largest group liked the opportunity to borrow an iPhone for free.
Some of the "other" answers, quoted below, were:
Goes along with the losing weight but also the confidence and mood boost that I hoped would accompany it
I thought it was an all around good opportunity
To see if i could get ways to eat better even if i did not [lose] weight
I was curious about how an app can help lose weight. I wanted a new weight loss approach
It sounded interesting because it was something new
I've been struggling to [lose] weight for a while and getting paid for it seemed like a nice way to do it
I wanted to feel like I am doing something to help lose weight
I wanted something convenient to help me lose weight
Your responses and feedback are welcome!