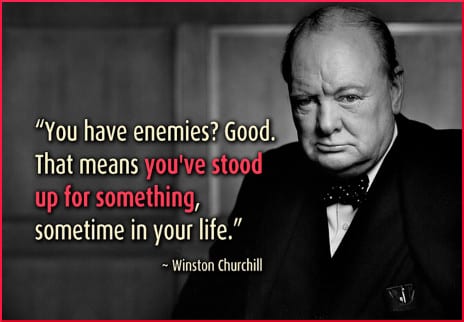 St. Thomas Aquinas (1225-1274) started out as a big, hefty young boy  who only grew bigger, as his biographer G.K. Chesterton wrote:
St. Thomas was a huge heavy bull of a man, fat and slow and quiet…
His bulk made it easy to regard him humorously as the sort of walking wine-barrel, common in the comedies of many nations: he joked about it himself.
It was rumored that a crescent shape had to be removed from his dinner table and/or desk to even allow him to be seated, but Chesterton suggests this story may have originated with a joke that the self-deprecating saint made about himself. Coincidentally, the biographer was no sylph, either.
British author G. K. Chesterton, who wrote a vast amount of fiction, nonfiction, stage plays, biographies, essays and poetry, was himself rather vast. He was known as one of the "secular saints" of Catholicism, and at one point there was talk of canonizing him into an actual saint. But opponents reminded everyone that Chesterton had been fat, and obesity implies gluttony, and gluttony is one of the seven deadly sins. (He also drank a lot of alcohol.) For a religious website, Jennifer Pierce wrote in his defense:
I can imagine a rail-like wraith of a man, with similar propensities toward drink and food, who does not suffer from a hormonal imbalance driving his appetites; his drive is solely a gluttonous one. So while he may, in fact, even eat a smaller amount than his more fleshed-out brethren, his drive toward food and drink could be pure gluttony; whereas for the latter, the drive toward food and drink is magnified by an increasing and imbalanced hormonal cycle that seems to have at least some genetic components to it.
History has been replete with overweight rulers, like Mieszko II the Fat who was a duke, back in the 13th Century, in a territory that later became part of Poland. He seems to have been a pretty good guy, but had health problems (presumably associated with his size) and died at the very young age of 26. Childhood Obesity News has discussed obese U.S. presidents and, in particular, the chances of New Jersey governor Chris Christie, who hoped to become a candidate, but who seems to have disappeared from the list.
Sir Winston Churchill was Prime Minister of the United Kingdom during World War II and again in the 1950s. One of the most powerful and quoted political leaders in history, he stood about 5'8" or 5'9" and is said to have weighed over 300 pounds.
According to one source, he received corporal punishment at school after stealing sugar from the kitchen storeroom. Historyextra.com also reports that only a year before his death, his wife insisted that he go on a diet, so he bought a trick scale that would make him appear to weigh less.
Winston Churchill died in 1965, and was the last commoner to be given a State Funeral, an honor usually reserved for monarchs. Only a year ago, on the 50th anniversary of his death, a secret was revealed when the BBC's Lucy Wallis interviewed Lincoln Perkins, one of the 8 pallbearers. They had to climb the steps of St. Paul's Cathedral, and their momentum was interrupted when another former Prime Minister, who was walking before them in the procession, stumbled and paused. Perkins told the reporter,
We had to come to a stop and [the coffin] did actually slide off the two front shoulders of the two bearers. It was very lucky that we [had] the two gentlemen at the back who were what we called 'pushers,' who pushed us up.
More factors were in play than Churchill's own weight. The coffin was lined with lead, and the pallbearers had not had the opportunity to practice with an object approximating the actual weight. Still, if they had dropped the great leader's coffin, the disgrace would have been ineradicable.
Your responses and feedback are welcome!

Source: "St. Thomas Aquinas," Gutenberg.net, March 2006
Source: "Chesterton Was Fat," crisismagazine.com, 02/05/10
Source: "9 things you (probably) didn't know about Winston Churchill," Historyextra.com, 01/13/15
Source: "'We nearly dropped Churchill's coffin'," BBC.com, 01/28/15
Image by Celestine Chua